Gold drops below 1,700 US$ per ounce
Market report Michael Blumenroth – 05.03.2021
Weekly Market Report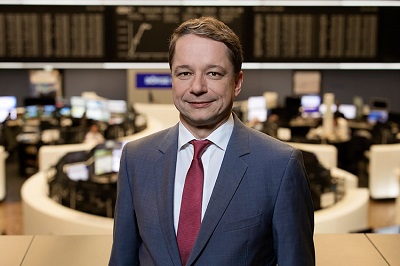 A familiar pattern once again ruled the markets this week, with gold prices climbing at the beginning of the week and then retreating significantly – much like a broken record that plays the same tune over and over. However, a new focus materialised in the shape of long-dated US government bond yields, which kicked off the trading week well below the previous week's cyclical highs. They retreated somewhat on Tuesday when one of the most influential members of the Fed Open Market Committee, Lael Brainard, pointed out that the Fed was keeping an eye on yield development. After all, Fed bond purchases aim at keeping yields low, on the assumption that rising yields could slow the US economic recovery. Some investors had hoped for a clear verbal intervention against rising bond yields by Fed Chairman Jerome Powell yesterday, but his statements apparently left too much room for speculation. As a result, yields climbed back towards their cyclical highs, while gold prices in US dollars per ounce dropped to a nine-month low.
Investors abandon gold despite low interest rate environment
Objectively speaking, the current environment is not unfavourable for gold. Extremely low short-term interest rates around the globe usually act as a tailwind for gold prices. Real interest rates in the US and most European countries are negative and inflation expectations are rising. Nevertheless, it seems that many investors, especially in the US, are getting rid of their gold positions and turning to other investments, and the US dollar exchange rate, which rose over the course of the week, had an additional dampening effect.
The gold price thus decreased steadily from US$1,763 per ounce last Friday morning to 1,687.50 last night, with the exception of a small upward countermovement on Monday. Currently, gold trades only marginally higher at 1,695.
Xetra-Gold €1 weaker week-on-week
Despite the US dollar strengthening over the course of the week, the Xetra-Gold price retreated within regular trading hours. Trading at 46.65 € per gram last Friday morning, it rose to 46.85 on Friday afternoon but retreated to its low for the week at 45.40 on Wednesday afternoon. Jerome Powell' statements came after the close of trading yesterday. Today, Xetra-Gold started out at a slightly higher 45.65 € per gram, which was largely due to the weaker US dollar.
Gold prices are likely to remain heavily influenced by bond market yields in the coming days. It is possible that gold positions acquired by large investors in the second half of 2020 or since the beginning of the year are reduced even further before bottoming out.
I wish all readers a pleasant weekend.