Gold-backed ETFs & ETCs: strongest inflows since September 2020
News Arnulf Hinkel, financial journalist – 16.06.2021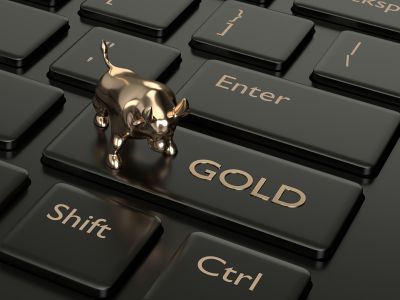 According to the World Gold Council's latest report, global inflows into gold-backed ETFs exceeded outflows for the first time this year in May 2021. Outflows of 16.8 tonnes were offset by inflows of 78.1. The resulting net inflows of 61.3 tonnes of gold were the highest monthly figure since last September. This development coincided with a shift in regional demand, in some cases significant, compared to the previous months.
Comeback of US gold funds, cooling on the Asian market
Gold holdings in Asian ETFs, led by Chinese, saw slight outflows of 2.7 per cent in May 2021, but were up 10.2 per cent net year-to-date thanks to stronger prior months. In May, US gold-backed ETFs topped all other regions, with a total of 34.5 tonnes net, even outpacing European ETFs and ETCs, which saw slightly lower inflows of 31.2 tonnes. Thus far, however, this year's overall growth has clearly been stronger in Europe. Outflows from earlier this year have since nearly been made up, save for 0.5 per cent*, while US gold ETFs still had an annual net outflow of 6 per cent* despite recent positive developments.
German gold ETCs: highest inflows worldwide in 2021
Since the beginning of the year, three German ETCs had a higher level of inflows than any other gold-backed ETC or ETF. Xetra-Gold ranks second in the World Gold Council's "Top 10 Flows" with net inflows of 15.6 tonnes* since the beginning of 2021. Deutsche Börse Commodities' gold holdings physically backing the ETC thus currently amount to well over 232 tonnes.