Gold at one-month high
Market report Michael Blumenroth – 16.07.2021
Weekly Market Report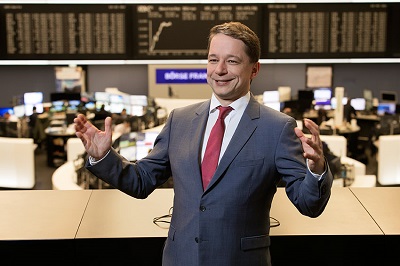 Gold prices are probably on the verge of their fourth consecutive weekly gain, likely due to this week's US inflation data as well as Fed Governor Jerome Powell's reaction to the surprisingly high figures. Consumer prices saw a 5.4 per cent year-on-year rise, relatively well above the expected 4.9 per cent. Even in the core rate, which excludes seasonally fluctuating food and energy prices, consumer prices rose by 4.5 per cent, which was above the forecast 4.0 per cent. As in previous months, the increase was strongly based on sectors benefiting from the lifting of pandemic-related restrictions, i.e. used and new cars sales, airline tickets and hotel bookings.
Powell: high inflation rates likely temporary
A day later, Powell commented on the data during his hearing before the US Congress. He reiterated that the Fed considers the current high inflation rates to be temporary and a recovery to pre-pandemic levels is still a long way off for the US economy and especially the labour market. The Fed therefore is currently not planning any changes to its expansive monetary policy.
Rising inflation expectations paired with slightly dropping capital market interest rates in the US make for a comfortable environment for gold prices. Even the somewhat firmer US dollar exchange rate over the course of the week was unable to slow down the precious metal.
A look back at the week's price curve
Gold prices climbed from 1,803 US$ per ounce last Friday morning to 1,834 yesterday morning, with most of the gains following Powell's hearing. In US trading, the gold price then dropped to 1,820, which was probably due to the firmer US dollar. It currently trades around a slightly higher 1,825.
The price of Xetra-Gold also rose, from 49.00 € per gram last Friday to a weekly high of 49.85 on Thursday morning within regular trading. At the opening of trading today, it was slightly above 49.70.
Expansionary monetary policy likely to persist
Due to the summer holiday season, liquidity in the markets is gradually becoming more sparse. The meetings of the ECB (on 22 July) and the Fed (on 28 July) will be held within the next fortnight, and market experts are anticipating both central banks to confirm their very expansionary monetary policy stance, which could in turn support gold prices. I will report back on Friday after next.
I wish all readers a relaxing weekend or – if applicable – a happy summer break.