Gold at five-month high thanks to US inflation data
Market report Michael Blumenroth – 12.11.2021
Weekly Market Report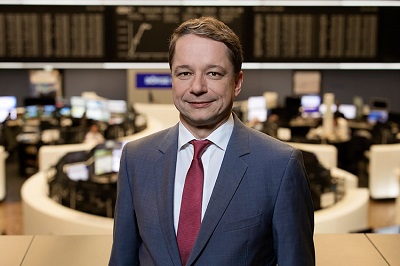 After gold prices traded above the 1,800 US$ per troy ounce mark last Friday afternoon, they again shot up significantly over the course of the week to their highest level since July. Initially, the precious metal benefited from further declines in capital market interest rates. The Bank of England continued to shy away from an interest rate hike and the Fed took a similarly cautious stance with regard to a possible interest rate hike in 2022. As a result, yields dropped at the beginning of the week despite a robust US labour market report published last Friday.
Inflation trend exceeds market observers' expectations
If this labour market report had already indicated further inflation potential, the moment of truth finally arrived on Wednesday of this week. The data on inflation development in Romania and the Czech Republic, published in the morning and clearly exceeding expectations, were met with a slight raising of eyebrows. The increased consumer prices in the US at 6.2 per cent caught market observers, who had expected 5.9 per cent, off guard. True, as a result, both capital market rates and the US dollar rose sharply on Wednesday, which usually tends to weigh on gold prices. The narrative of the hour, however, was that consumer prices had risen again, inflation rates might remain at a higher level for longer and the major central banks were not taking strong enough action against inflation. The time, it seems, has come for gold to shine as an inflation hedge.
Clear gains for gold in US dollars and euros
Prior to the publication of US inflation data, gold had already climbed from its low of around 1,785 US$ per ounce immediately after the publication of the US labour market data to 1,830, but then rose to 1,868.50, reaching its July high. The precious metal has since largely held on to its gains and traded at 1,856 this morning.
The price of Xetra-Gold was slightly stronger due to the weaker euro against the US dollar (a 16-month low). Within regular trading hours, it climbed from 49.85 € per gram at its daily low last Friday to 52.35 yesterday afternoon. This morning, it was expected to start trading around 52.10.
In the coming week, the markets should continue to focus on data and figures that might provide clues on the further development of inflation.
I wish all readers a happy autumn weekend.