Global gold reserves increase for tenth consecutive year
News (Advertising) Arnulf Hinkel, Finanzjournalist – 24.02.2020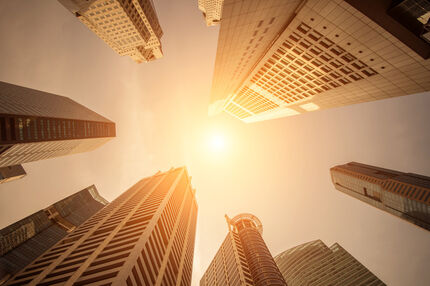 In the current issue of Gold Demand Trends, the World Gold Council (WGC) reported that with global net purchases of 650.3 tonnes of gold last year, central banks not only narrowly missed the record level of 2018, but also expanded their gold reserves ten years in a row. It is also noteworthy that in 2019, central banks seem to have been in agreement on the subject: 15 central banks increased their gold reserves by at least one tonne.
2018 and 2019 mark the largest net gold purchases in 50 years
Over the past two years, central banks worldwide have purchased more gold reserves than within any other year over the last five decades; a record level of 656.2 tonnes of gold was reached in 2018. There may be no more impressive evidence that it was the right decision to let the Gold Agreement expire on 26 September 2019. It had been concluded in 1999 between the ECB and 21 other central banks to coordinate and limit their gold sales.
Fundamental change in strategy as a result of the financial crisis
It is no coincidence that global gold reserves have been growing non-stop since 2010, while they had been negative throughout the period from 2000 to 2009. The precious metal has lost none of its appeal as a safe haven in times of crisis. A look at the distribution of acquisitions further confirms this assumption: as in previous years, emerging markets expanded their gold reserves most significantly. In 2019, Turkey proved to be the largest buyer with net purchases of 159 tonnes, after having started with net purchases no earlier than 2017. Russia was just behind, buying 158.1 tonnes, significantly less than in recent years, but thanks to steady expansion, the Russian central bank has more than quintupled its gold reserves since 2000. Furthermore, countries that showed little interest in gold in the past, such as Poland, Kazakhstan, Ecuador and Serbia, also significantly expanded their gold reserves in recent years.
Image rights: © PantherMedia /gutarphotoghaphy (YAYMicro)