Gold price leaps to new record highs
Market report Michael Blumenroth – 30.07.2020
Weekly market report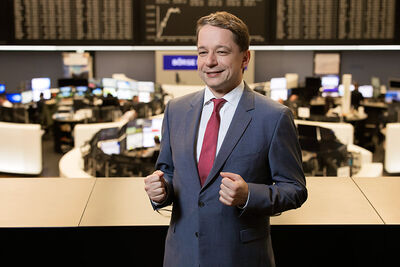 It appears that I returned from my vacation just in time to witness historic new highs after almost nine years. Following the timid approach and slight surpassing of the 1,900 $/ounce mark last Friday, gold jumped to a new all-time high at 1,981 $/ounce on Tuesday and was just shy of again reaching this record level yesterday evening (Wednesday) during US Fed Chairman Jerome Powell's press conference. Gold also reached a new all-time high in euros early Tuesday morning, at 1,683 €/ounce.
Reasons for the surging gold prices remain unchanged
The insurance/hedging qualities of the precious metal against market turbulence, with COVID-19 as a significant contributing factor;
The current US dollar weakness, this week at its lowest level since September 2018 against the other G10 currencies and the euro;
The continued very low bond yields/market interest, which in the US dropped to new all-time lows yesterday for five-year bonds.
The rapid downward movement of 75 $/ounce within a few hours after the new all-time high on Tuesday was a small setback. Apparently this level – exactly 2,000 $/ounce in the December 2020 futures contract on the New York futures exchange COMEX – tempted a number of investors to take profits. The air may thus be thinning in terms of further significant or rapid price increases, although seasonally, August has been a good month for gold over the past ten years. We will have to wait and see.
New US dollar and euro all-time highs
Today (Thursday), gold is trading roughly nine per cent higher than on Friday two weeks ago. As mentioned above, it rose from 1,807 $/ounce to a new all-time high at 1,981 $/ounce, i.e. $60 above the previous record high of September 2011. Since Tuesday, the precious metal has seen a significant amount of volatility and is currently trading at 1,955 $/ounce.
The euro rose by almost four cents against the US dollar within the past two weeks and reached its highest level since September 2018 at 1,1806 €/US$ yesterday evening. This delayed things somewhat, but gold in euros also reached a new all-time high of 1,683 €/ounce. The price of Xetra-Gold rose from 50.90 €/gram since Friday two weeks ago within regular trading hours (the record high was reached at 3 a.m.) to 53.70 €/gram yesterday (Wednesday). This morning, Xetra-Gold traded around 53.55 €/gram.
The exciting question now is whether gold will linger at these high levels or take a breather.
I wish all readers a relaxing weekend.