Figure of the month: 440 tonnes
News (Advertising) Arnulf Hinkel, financial journalist – 01.10.2019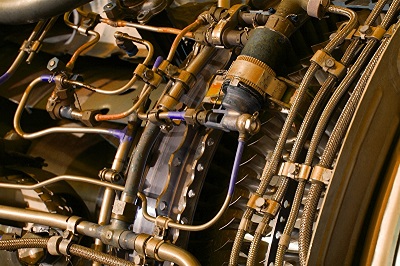 Significant discoveries of gold deposits have not been made since 2012 and according to the Financial Information Service SNL, those exploited today could be exhausted within the next 13 years. Recycling is thus playing an increasingly important role in gold production. According to the German trade journal "EU-Recycling und -Umwelttechnik" (EU recycling and environmental technology), 30 per cent of the world's gold demand is already covered by recycled gold. However, the gold driving around on our roads every day has to date remained largely unnoticed when it comes to recycling potential.
Gold in the double-digit tonne range is scrapped annually
According to a study by the Technical University of Chalmers in Gothenburg, Sweden, around 440 tonnes of gold are driving around Europe's roads as components of 260,000 vehicles. In 2015, 20 tonnes ended up in scrap yards and never entered the recycling process. According to EU ProSUM project estimates, this figure has since risen. Cars and trucks remain an untapped source of gold, a fact which will grow more important in the near future since demand for electronically powered vehicles is growing. Experts call them the "urban gold mine".
Enormous recycling potential for other precious metals
The "Urban Mine Platform", launched as part of the EU ProSUM project, is accessible to anyone interested. The website publishes specific data on country, vehicle, components and raw materials on the metals and precious metals used in Europe's vehicles, e.g. 24,000 tonnes of aluminium, 7,300 tonnes of copper, 3800 tonnes of cobalt, 3,100 tonnes of silver and 530 tonnes of platinum. Today, so-called high-tech raw materials are also increasingly used in vehicle production: the quantity of the rare earth metal neodymium used in cars has tripled to 12,500 tonnes since 2000.
Picture: © PantherMedia /Péter Gudella