Figure of the month: 4000
News Arnulf Hinkel, financial journalist – 01.08.2022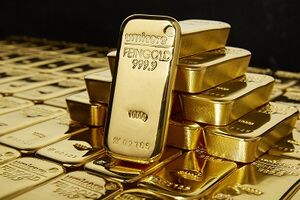 Around 560 BC, the legendary King Croesus of Lydia was the first in the history of mankind to introduce gold coins as a means of payment, which offered a certain quality standard as well as easy comparability due to their minting stamp and uniform size. However, this was by no means the first attempt to standardise gold as a means of payment and store of value. Gold bars have been around for some 4000 years, manufactured in a wide variety of shapes, sizes, and formats and used as a means of exchange or payment as well as a store of value already at that time.
Cast ingots: unchanged manufacturing method for 4000 years
Even then, it was possible to melt gold at 1064 degrees Celsius or more after it had been cleansed of minerals and dirt and processed into granules. The liquified gold was then simply poured into ingot shape moulds, also to achieve a certain standardisation. However, there were innumerable mould sizes, which made the comparability of the cast ingots possible only by using scales. Today, larger bullions in particular are preferably produced by the casting process – usually from 250 grams. The largest cast bullion in the world, however, weighs a thousand times as much: 250 kg.
Minted bars: the preferred form of LBMA-certified small bars
In the 1950s, a new form of gold bar production was established: the minted bar, which, rather than replacing the traditional type of bar production, complemented it. Especially smaller weight units of one gram or more are produced using the minting process. First, the gold granulate is melted down in a similar way to the casting process, but then brought to a precisely defined gauge with the help of rolling machines. The bar shape is then punched out mechanically, and under high pressure, the bar motif is embossed into the ingot blanks. The stamp bears a mirror image of all important information about the manufacturer, fineness, weight and usually a serial number, as requested, for example, by the LBMA (London Bullion Market Association). In the case of cast bars, on the other hand, these details are engraved by hand, just as they were 4000 years ago, which is why many gold bar afficionados prefer the more individual-looking cast bars.