Figure of the month: 3,000
News (Advertising) Arnulf Hinkel – 05.12.2016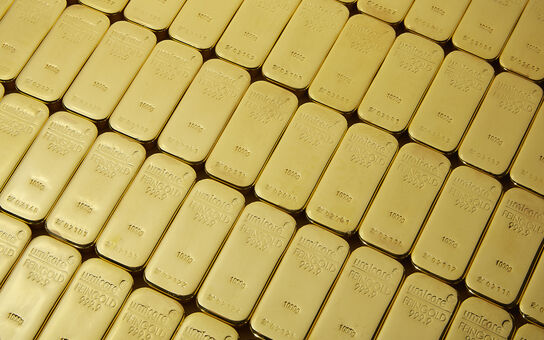 The oldest known gold artefacts were found when a vast burial site was discovered some 5 km from Varna, Bulgaria. Found by accident in 1972 by an excavator operator, the so-called Varna Necropolis is one of the most important archaeological sites in world prehistory to date. With the help of radiocarbon measurements on the skeletons of the buried, the grave site was dated back to 4,690 - 4,330 BC.
About 3,000 golden objects were secured by archaeologists. These artefacts consist mostly of gold jewellery with a very high degree of purity (23 - 23.5 carats) and a total weight of approximately 6 kg. The jewellery found also serves as proof that jewellery designers at the time already showed remarkable craftsmanship. Among the found artefacts were necklaces as well as bracelets and frontlets, and massive golden decorations of sceptre bars and numerous decorations and trimmings of gold-plated robes, in many cases representing animals. The Varna Necropolis extends over 7,500 square meters and comprises 294 individual tombs.
One of the most interesting tombs is no. 43: it contained the remains of a man in his forties, surrounded by 990 gold objects with a total weight of over 1.5 kg. His clothes, decorated with numerous gold applications, as well as a golden sceptre clearly point him out as the leader of a clan or a high priest. This grave contained more gold than what has been found in the entire rest of the world for that epoch. It took more than 19 years – from 1972 to 1991 – to complete the scientific excavations. Around 30 percent of the grave site are yet to be uncovered. Today, the artefacts are on display in the Archaeological Museum of Varna and the National Historical Museum in Sofia.