Figure of the month: 28.35
News Arnulf Hinkel, financial journalist – 03.05.2023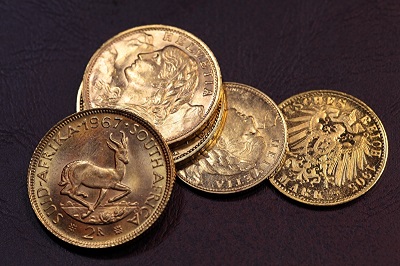 Across international financial websites, but also quite often in Europe, the gold price is quoted per ounce, either in US dollars or euros. A quick web search to convert the gold rate into euros per gram may be surprising to investors – they'll find both the 28.35 and 31.103 conversion units. So, which one is correct? The explanation is simple: gold is measured in troy ounces, while the plain ounce weighs less, only 28.35 grams.
Not all ounces are created equal
The possible confusion between the terms ounce and troy ounce is due to the fact that outside English-speaking countries such as Australia, Great Britain and especially the US, the measurement unit ounce is used exclusively in the precious metals business. Thus, the shorter term "ounce" is often habitually used instead of "troy ounce". The plain ounce is traditionally used mainly for measuring the weight of food, but not for drinks and other liquids: their measurement unit is 29.57cm³ – the fluid ounce "fl oz", used globally and most commonly seen on perfume and aftershave bottles.
Where does the measurement unit "ounce" come from?
The duodecimal and thus non-metric system which the unit ounce is based on was introduced in antiquity. It equalled 27.29 grams in ancient Rome. The "troy ounce" in use to this day to measure the weight of gold is derived from the "apothecary's ounce", which has always had a higher weight than the simple ounce used for goods such as grain.
Precious metals prices today are still quoted per troy ounce because the world market price for commodities is usually calculated against the US dollar. And on the US futures markets for gold, which dominate the gold world trade in terms of volume, the duodecimal system still applies. This is, however, not relevant for gold investors in the Eurozone, as the metric system applies here and the gold price is given in euros and grams.