Figure of the month: 2.5 kg
News (Advertising) Arnulf Hinkel, financial journalist – 02.03.2020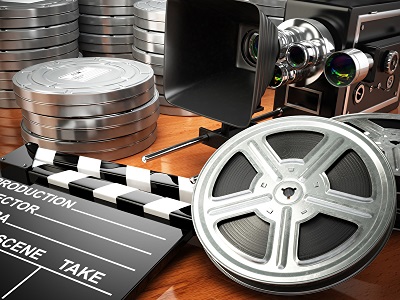 While the Oscars, the Golden Globes and the Screen Actors Guild Awards have already been presented in the US for the best films and achievements of actors and filmmakers, the season of major film festivals with award ceremonies in Europe has just started. Traditionally, the German film festival "Berlinale" is the first, followed by the Cannes and Venice Film Festivals, the Viennale and others. The first highly coveted trophy to be awarded in Europe is the "Golden Bear", which at 2.5 kg is a lightweight among film awards.
The Golden Bear – symbol for Berlin
The choice of a bear figure for the most important German film award was not random: it is the heraldic animal of Berlin. Other European film festivals' trophies were designed after the same principle, such as the Cannes "Golden Palm" or the "Golden Lion" for the Venice Film Festival. Designed by German artist Renee Sintenis, the Golden Bear has been crafted by the Noack Foundry on the banks of the Spree River in Charlottenburg, Berlin, since 1951.
Coveted trophy of mainly idealistic value
Unlike the Golden Palm of Cannes, which deserves its name in every respect as its estimated material value is roughly €25,000, the Golden Bear is more a humble trophy: at a temperature of 1,200 degrees Celsius, liquid bronze is poured into the mould of the so-called "original bear" and, after cooling, it is plated in gold. The material value of the Golden Bear amounts to approximately €3,500 – not much compared to the Golden Palm, but significantly higher than most other film awards. For comparison: the material value of an Oscar is about €900; that of a Golden Globe about €735.