Figure of the month: 100 tonnes
News (Advertising) Arnulf Hinkel, Financial journalist – 01.01.2020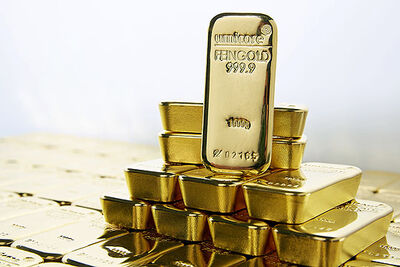 How do you safely relocate more than €4.2 billion worth of gold bars from one country to another? In the early morning hours of 22 November 2019, in the northwest of London, a convoy of four armoured trucks, a police escort and several helicopters ensuring terrain and aerial surveillance took off towards a London airport. The trucks were loaded with a total of 20 plain wooden crates, which in no way revealed that the contents consisted exclusively of gold bars from the Narodowy Bank Polski, the Polish central bank. This was the last of a total of four transports carried out by the International Division of a company whose name sounds more reminiscent of a James Bond plot than a transport service provider: G4S.
8,000 gold bars moved secretly from London to Warsaw
A total of 100 tonnes of gold were transported from the vaults of the Bank of England to the Polish capital, Warsaw. Like the German Bundesbank a few years ago, Narodowy Bank Polski decided to bring home some of its gold reserves. The 8,000 gold bars arrived in Poland by plane and were taken to Warsaw guarded by Special Forces. In addition to the police presence, the choice of different airports and transport routes for each of the four trips was intended to ensure security – the best protection, however, was keeping the transports absolutely secret.
The return of WW2 central bank gold
In 1939, shortly before the German invasion of Poland, the Polish government had shipped around 80 tonnes of central bank gold to London for protection from Nazi seizure. This gold was later transferred in part to the central banks of Canada and the US. The remaining part, roughly a third, has now been transported back to Warsaw, together with new gold purchases by the Narodowy Bank Polski. Poland has more than doubled its central bank gold holdings in the last two years to 228.6 tonnes, 105 tonnes of which are now stored in Warsaw.