Gold slides under the burden of a strong US dollar
Market report Michael Blumenroth – 30.10.2020
Weekly Market Report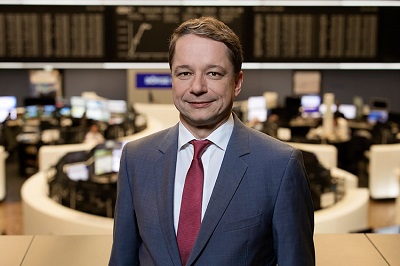 This week's focus has again been on the sharp increase in Covid-19 cases, with new records in both the US and Europe. As early as Wednesday morning, the stock markets spiralled into rapid decline alongside the increasingly predominant market opinion that new (partial) lockdowns were to be expected for Germany and France. While the US benchmark indices dropped by roughly 3.5 per cent, the German DAX lost more than 4 per cent.
Exporting countries' currencies under pressure
Gold, universally considered the safe haven commodity, might have benefited from the turbulence on the stock markets. However, as so often in recent weeks, the gold price moved diametrically to the US dollar. Against the other nine G10 currencies, the past two days saw the US dollar climb to its highest level since the beginning of the month, sending the price of gold on a downward spiral. Commodity exporting countries' currencies, such as the Australian and Canadian dollars, came under particular pressure on Wednesday, which in turn affected the gold prices negatively.
Weekly/monthly low for gold in US dollars on Thursday afternoon
This morning, the week-on-week decline of the US dollar gold price was approximately 2 per cent. From 1,910 $/ounce last Friday morning, it had risen to 1,914 $/ounce in the afternoon. Until Wednesday morning, gold repeatedly touched 1,910 $/ounce until it started its downhill slide. The weekly and monthly low was marked yesterday afternoon at 1,860 $/ounce. After the US dollar dropped slightly yesterday afternoon, the precious metal recovered to its current 1,872 $/ounce.
Xetra-Gold cushioned by weaker euro
As the euro dropped by more than one per cent against the US dollar over the course of the week, the weekly loss for Xetra-Gold was significantly lower. After initially rising within regular trading hours from 51.90 €/gram last Friday to a weekly high of 52.10 €/gram at the start of trading on Wednesday, it changed course and retreated to 51.15 €/gram yesterday afternoon. Xetra-Gold currently trades around 51.60 €/gram.
While the coronavirus pandemic will certainly continue to dominate the newsfeed, the US presidential election on Tuesday is one of the most important topics of 2020. The Fed will also be meeting next week.
I wish all our readers a happy and sunny autumn weekend.