Fed dampens good start into the New Year
Market report Michael Blumenroth – 07.01.2022
Weekly market report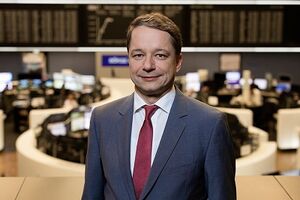 First off, I would like to wish all our readers a happy, healthy and fulfilling New Year.
Gold investors had every reason to head into the New Year on a happy note. With the very first price of the year, gold was briefly traded above the US$ 1,830 per ounce mark but dropped more than 30 US$ per ounce intraday. This was primarily due to the significant rise in government bond yields around the globe and especially in the US, where ten-year Treasuries' yields for example climbed from around 1.50 per cent on Monday to 1.75 per cent yesterday, the highest level since late March 2021. In Europe, market bond yields also headed north.
Much depends on the Fed's actions
Yields received an additional boost after the release of the Fed December meeting minutes on Wednesday evening. During the meeting, a number of Federal Open Market Committee members had called for a more brisk approach by the monetary watchdogs regarding interest rate hikes due to the high inflation rates. In addition, a possible reduction of the Fed bond holdings was broached for the first time, which would have the effect of tightening liquidity. Neither of these is conducive to rising gold prices.
Gold currently below 1,800 US$ per ounce
The precious metal's forward momentum was thus also slowed down. While it was still trading around the 1,800 US$ per ounce mark on Thursday last week and, as mentioned, at 1,831.50 at the beginning of the year, it initially returned to 1,800, retouched the 1,830 mark on Wednesday afternoon, but then dropped to 1,787 yesterday afternoon following the Fed minutes' publication. This morning, gold traded at 1,791 US$ per ounce.
Weekly trend for Xetra-Gold also slightly negative
The euro started the year weaker against the US dollar, which, however, did not have a significant impact on the Xetra-Gold price. While Xetra-Gold was still trading at 51.20 € per gram on 30 December, it rose to 51.95 on Wednesday afternoon within regular trading, but then retreated to 50.75 yesterday afternoon. Xetra-Gold was expected to open this morning at 50.95 € per gram.
Focus on US data
This afternoon, the markets are eagerly anticipating the publication of the US labour market report. If this turns out as favourably as expected, it should support the Fed in its efforts to gradually reduce its very expansive monetary policy. Data on the rise in US consumer prices should be of great interest next Wednesday: analysts expect a median year-on-year increase of 7.1 per cent, which would be a new 40-year high. Continued high inflation could support gold prices.
I wish all readers a relaxing weekend.