European gold-backed ETCs drive inflows
News (Advertising) Arnulf Hinkel, financial journalist – 12.11.2020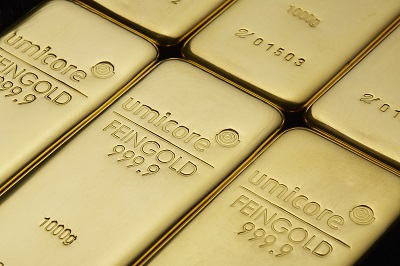 In October 2020, the gold price moved mostly sideways – including a few short excursions up and down. This was mainly due to US dollar performance, which strongly influenced gold, and many investors' wait-and-see approach in the run-up to the US presidential election, as well the development of the coronavirus pandemic, more specifically regarding the vaccine development situation. All of this was reflected in the investment behaviour, especially in the US.
Above ten 10 times higher inflows into European ETCs than US ETFs
October proved to be the eleventh consecutive month of net inflows into gold-backed ETFs and ETCs. Only once before, in April 2006, did we see a comparatively long period of uninterrupted monthly net inflows. Even more remarkable, however, is the fact that net inflows into European ETCs not only exceeded those into US-based ETFs, which happened only once before this year; at an increase of 20.2 tonnes, European gold ETCs accounted for the majority of total net inflows, amounting to 20.3 tonnes worldwide, according to the latest World Gold Council data. US gold-backed funds saw low net inflows at 1.8 tonnes, while Asian gold funds grew by 1.1 tonnes. Contrarily, gold ETFs across the rest of the world recorded net outflows of 2.8 tonnes.
Three German ETCs among top ten of most heavily traded ETFs/ETCs
As in previous months, the majority of trading and net inflows occurred in the UK, where gold-backed ETCs increased their holdings by 15.3 tonnes, accounting for the lion's share of European growth. Accordingly, the top ten ETFs/ETCs with the highest turnover worldwide include three UK ETCs. However, three German gold-backed ETCs also made it into the top ten, including Xetra-Gold, which came in fifth with in- and outflows of 124.8 tonnes in total. Net inflows alone stood at 0.6 tonnes, similar to the other two German gold ETCs in the top-ranking group.