One week of trending sideways
Market report Michael Blumenroth – 17.07.2020
Weekly market report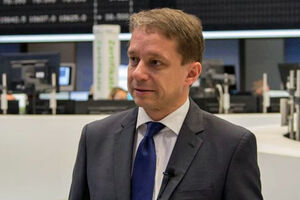 It may come as a surprise for some, but this week (Friday afternoon) there is nothing really exciting to report from the gold market. In general, the week was characterised by steady ups and downs in the stock markets. On the one hand, the alarmingly strong increase of the number of Covid-19 infected around the globe, especially in the USA, is a burden. After all, the basic principle still applies: if the USA is coughing the world will get the flu since the United States provide the largest consumer demand, hence being crucial for foreign export performance. On the other hand, there have been some corporate announcements this week raising hope for the development of Covid-19 vaccines in the near future. Thus, financial markets are being torn.
Gold has been holding up quite well, considering the circumstances - especially on days when stock markets were rather bullish and other "safe havens" were offered. Mostly, gold traded within sight of the $1,800/oz mark.
As these lines are written, in a direct weekly comparison against the US dollar, gold is trading slightly higher than it did last Friday when trading at $1,797/oz. Since then it has traded consistently back and forth, sometimes below the $1,800 mark, as the weekly low at $ 1,791 on Tuesday, sometimes above, as the weekly high short of $1,815 on Wednesday. At the same time, Wednesday was the only day in this week when gold did not trade higher than $1,800 mark at least once. Currently, the gold price is at $1,807/oz.
Over the course of the week, the euro rose to a new four-month high of 1.1452 EUR/USD and has been above the 1.14 EUR/USD level today, as indications of the contractual design of the reconstruction fund are expected from the EU summit today and tomorrow. This overcompensated the rise of the US dollar gold price somewhat, causing the price of Xetra Gold to drop slightly over the course of the week during the usual trading hours, namely from €51.30/gram last Friday morning to €50.55/gram on Tuesday and €50.90/gram today. At its weekly high, Xetra Gold traded at €50.60/gram.
The fact that the gold price remained steady, despite other "safe havens" being offered, is a very good sign. Trendwise, it looks like a consolidation phase may come before stronger market movements can be expected again. Which is not entirely untypical for July.
To all our readers a pleasant weekend.