Precious metals in rough waters, but only slightly shaken
Market report Michael Blumenroth – 21.08.2020
Weekly market report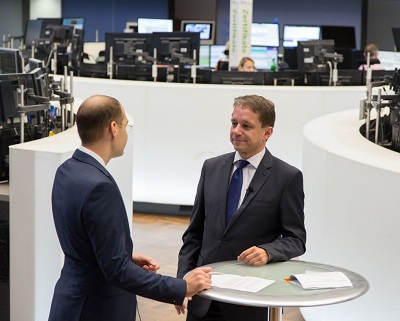 Despite a week that saw its share of volatility, gold prices on Friday morning are trading at almost the same level as on Friday last week.
There was no distinguishable theme determining the past week's market development. The ongoing US dollar weakness created unrest as it fell to its lowest level since May 2018, both against the euro and in the DXY index against the other nine G-10 currencies. If this initially spurred gold prices, they came under pressure when the US dollar started to recover late Wednesday afternoon. The dollar saw a noteworthy rally yesterday morning, as the previously released minutes from the Fed meeting on 29 July indicated that it is planning no additional support measures. Last week's higher market interest rates and yields on US government bonds withdrew somewhat over the course of the week, which served to support gold prices, albeit slightly.
Gold eases week-on-week
Gold trades slightly weaker today than last Friday, but has thus far easily managed to defend the 1,900 $/ounce mark. From 1,950 $/ounce last Friday, the precious metal had risen to 2,015.50 $/ounce by Tuesday afternoon, when the US dollar had fallen to its aforementioned low. With the recovery of the US dollar, gold returned to its weekly low of 1,925 $/ounce, rebounding this morning to 1,955 $/ounce. It currently trades around 1,945 $/ounce but remains volatile.
Xetra-Gold also initially rose within regular trading hours, from 53.05 to 54.35 €/gram on Tuesday morning, before slipping back to 52.25 €/gram on Thursday. This morning, Xetra-Gold trades around 52.70 €/gram.
Profit-taking drives volatility
It seems that profit-taking is a recurrent feature of recovery phases, while price setbacks are seen as a cheap entry opportunity. The path ahead is likely to remain rocky.
I wish all readers a happy weekend.