ECB has increased its gold reserves by 133 per cent to date
News Arnulf Hinkel, financial journalist – 22.09.2021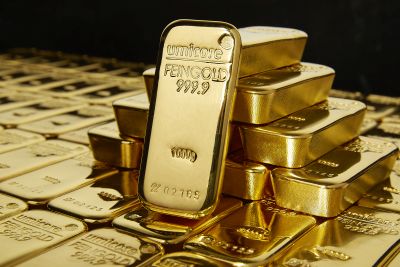 The foreign currency reserves of the European Central Bank (ECB) serve to ensure that sufficient liquid funds are always available in the euro area and foreign exchange transactions can be carried out whenever necessary. Since its foundation in 1998, the ECB has increased its share of gold in foreign currency reserves almost continuously. Recent World Gold Council data shows that the share of gold in European foreign currency reserves, initially at 15 per cent, has risen to 34.6 per cent to date.
Gold is the ECB's second-largest currency reserve
The US dollar still dominates the foreign currency reserves, but gold, the oldest and hardest currency known to man, comes in second place: in July 2021, ECB gold reserves comprised 504.8 tonnes – an increase of around 133 per cent since 1998. The Japanese yen takes third place among the ECB's foreign currency reserves, ahead of the Chinese renminbi in fourth place. However, the ECB is by no means the central bank with the highest gold reserves – neither in total volumes nor as a share of total reserves. According to the September 2021 statistics of the World Gold Council on global gold reserves, the ECB ranks twelfth.
US and Germany still hold largest gold reserves in 2021
As has been the case for many years, the US Federal Reserve Fed ranks first with 8,133.5 tonnes of gold, which at 78.8 per cent of its currency reserves also represent the largest share in the total US reserves. Second place is held by the German Bundesbank at 3,359 tonnes of gold, which account for 75.5 per cent of Germany's total foreign currency reserves. The International Monetary Fund (IMF) comes in third, with Italy and France ranking fourth and fifth, followed by Russia and China, due to their respective extensive gold purchases in recent years.