Easy come, easy go
Market report Michael Blumenroth – 24.09.2021
Weekly Market Report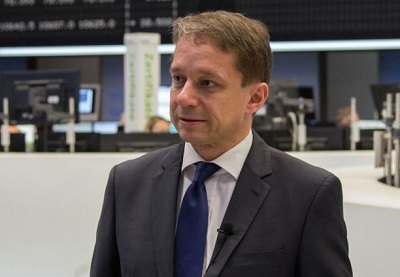 The past week was divided into two vastly different halves. In the first, the gold price was supported by a strong tailwind, whereas in the second, it faced a stiff breeze head-on. The bottom line: gold currently trades at almost exactly the same level as on Thursday evening last week.
Risk aversion dominated the markets at the beginning of the week. Concerns about a possible default on interest payments by a large real estate company in China kept the markets on edge; stocks were sold, safe havens were sought. After the reopening of China's financial markets on Wednesday, following two holidays and with no further negative news, the markets relaxed.
Fed: possible interest rate hike in 2022?
The supposed highlight of the week was the Fed meeting on Wednesday evening, where the Monetary Policy Committee's mood now seems to be gradually turning towards a first interest rate hike as early as next year – at least for nine out of 18 members of the Open Market Committee, which means that significantly more members now consider it possible compared to previous meetings. Following a number of brief but sharp market swings, the US dollar gained after the meeting. More significant, however, are the sharp rise in US bond yields (yesterday by around 0.14 percentage points for long maturities) as well as around the globe. As is often the case, rising yields have a curbing effect on the gold prices.
Gold price recovers after turbulent week
Gold initially climbed from 1,755 US$ per ounce on Thursday evening last week to 1,787 on Wednesday evening, when the Fed meeting's results were announced. It had dropped to 1,738 by last night for the reasons mentioned above, but was able to recover this morning to its current 1,754.
The Xetra-Gold price developed much along the same lines with only minor movements in the exchange rate of the euro vs. the US dollar. Within regular trading hours, it rose from 48.00 € per gram last Thursday evening to 48.90 on Wednesday afternoon. Yesterday, it slipped to 47.85 and was expected to kick off trading this morning at around 48.05.
Next week, developments in the bond markets and regarding the above-mentioned Chinese property developer are likely to remain dominant topics. We are also nearing the end of the third quarter.
I wish all readers a beautiful, sunny first weekend of autumn.