Diverging factors drive gold sideways
Market report Michael Blumenroth – 19.06.2020
Weekly market report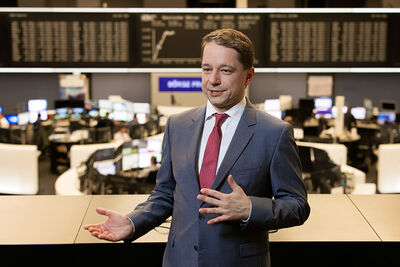 For e gold price, the trading week has been characterised by constant ups and downs. Surprisingly, every morning at the start of trading in Europe, it had dutifully returned to the same level.
On the one hand, the massive increase in the number of cases of Covid-19 in some US states, Mexico, Brazil and especially in Beijing, is weighing on market sentiment and causing many investors to seek safe havens. This supports the gold price, as does the fact that government bonds are also sought, which in turn keeps their yields and market interest rates low.
On the other hand, although the US itself is still suffering greatly from the Corona Pandemic, the US Dollar is the week's winner in the currency market, because it is seen as both safe and liquid. The US Dollar was also supported by some surprisingly good economic data from the US industrial sector, which caused the gold price to rise in a number of currencies over the week. It has, however, remained virtually unchanged against the US dollar.
Gold in US dollars slightly weaker
In a direct weekly comparison, gold is traded marginally cheaper against the US dollar. Last Friday morning, exactly a week ago, it stood at 1,732 $/ounce. Following strong data on industrial recovery in the New York metropolitan area, the precious metal retreated to 1,704.50 $/ounce on Monday afternoon, thus soundly defending the 1,700 $/ounce mark. By evening, gold had recovered back to 1,730 $/ounce and since then – with a short-lived outlier up to 1,738 $/ ounce yesterday afternoon – has mostly remained in the 1,725 to 1,730 $/ounce range. It stood at 1,731 $/ounce this morning.
Gold in euro sees slight weekly gain
Over the course of the week, the euro dropped to two-week lows. The price of Xetra-Gold thus rose slightly within regular trading hours, from 49.25 €/gram last Friday morning and a weekly low of 48.65 €/gram on Monday afternoon to 49.70 €/gram yesterday afternoon. It currently trades at 49.65 €/gram.
Generally speaking, the week has been slightly less volatile than the previous one. Markets remain focused on news regarding the containment of the coronavirus pandemic; gold has been trading sideways for some time. It seems to be lying in wait for outside stimuli to break out of this range.
I wish all readers a happy and sunny weekend.