Figure of the month: 400 troy ounces
News (Advertising) Arnulf Hinkel, financial journalist – 01.12.2020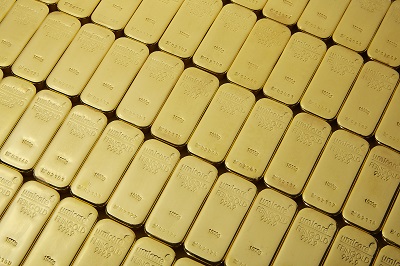 Each day, gold worth more than US$36 billion* on average is traded at the world's most traditional gold market, the London Bullion Market. In addition to gold wholesalers, the main market participants are institutional investors as well as central banks across the globe. To make gold OTC trading as fungible and convenient as possible, only gold bars with precisely defined specifications laid down by the London Bullion Market Association LBMA are admitted to trading here.
Good Delivery – worldwide standard for storage bullions
A sample Good Delivery bullion consists of 400 troy ounces of gold with a minimum purity of 995/1000. Depending on the production process, however, there may be deviations of 350 to 430 troy ounces, which are of course priced accordingly. With their rather cumbersome weight of 11 to 13 kg per bar, Good Delivery gold bars are primarily intended for use as storage gold, in the form of gold reserves at central banks or for gold funds and gold-backed ETCs. The exemplary 400-fine ounce bullion weighs exactly 12.4 kg.
LBMA specifications not limited to purity and weight
Only gold producers certified by the LBMA are allowed to produce the Good Delivery bars. The authorised companies are required to meet strict criteria with regard to their history, financial standing and proven ability to produce gold bars. Compliance is regularly reviewed. In addition, their entire service chain must adhere to the LBMA Responsible Gold Guidance. This means that their business activities must be in strict compliance with certain standards to combat human rights violations, terrorist financing and money laundering.
* Source: London Bullion Market Association report, published 2 Nov. 2020