Figure of the month: 1,284
News Arnulf Hinkel. financial journalist – 01.06.2020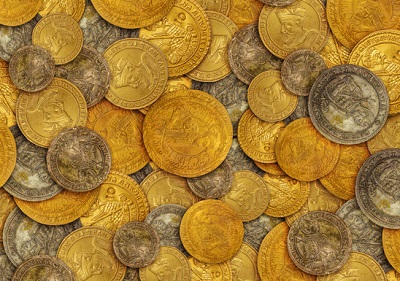 Many of today's gold coins not only inspire collectors, they usually also are legal tender, such as the Krugerrand or the Canadian Maple Leaf coin. The latter was first minted in 1979, and the Krugerrand has been part of South Africa's official currency since 1961.
Other coveted gold coins, such as the American Gold Eagle or the Vienna Philharmonic, were introduced in the last century, in 1986 and 1989, respectively. Long before that, in 1284, a particular gold coin was minted in Venice, and for many centuries, it was the benchmark for secure means of payment.
Venetian ducats: the world's hardest currency for over 500 years
Introduced at the end of the 13th century, the ducats minted in Venice had a fineness of 986/1000 gold. They became popular first in Europe and later spread across the entire world. In fact, the ducats were considered world trade currency in the 14th and 15th centuries. Over the years the gold coins, which weighed 3.49 grams, retained a fineness so stable that they were even used as a standard for weight comparisons. The coin design also remained practically unchanged until the end of the Venetian Republic in 1797, and the ducat was the world's most stable currency for more than 500 years. Although gold guilders, so-called "Florentines" or "florins", were also in circulation at the time the Venetian ducats were introduced, the ducats quickly prevailed over their competitors due to their standardised and reliable fineness.
Gold coins as a leading currency were already common in the late Roman period
In the 3rd century, the Roman emperor Constantine the Great introduced the "solidus", a coin with a high gold content weighing 4.55 grams. The solidus quickly became the leading currency in Europe, North Africa, and the Near East and successfully defended this position until the 12th century. It can therefore be seen as the forerunner of the Venetian ducats.