World's largest OTC gold market becomes more transparent
News (Advertising) Arnulf Hinkel, financial journalist – 18.09.2020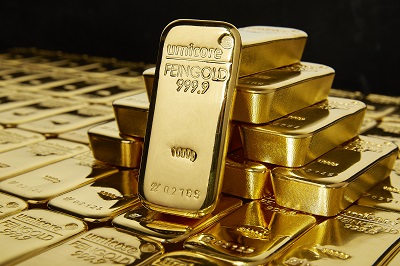 By far the largest stock exchange for gold is the New York commodity futures exchange COMEX, which merged with the New York Mercantile Exchange NYMEX in 1994. However, the most important OTC (over the counter) market for gold is located in the Old World. The London Bullion Market has been a central trading venue for physical gold since the 17th century. However, a lack of pricing transparency has long been a problem. The operating London Bullion Market Association (LBMA), has been tackling the issue with increasing eagerness over the recent years. The latest step to increase transparency was not least due to the significant rise in turnover, fuelled by the Covid-19 crisis.
Significantly more transparent pricing model introduced over 100 years ago
On 12 September 1919, at the request of the Bank of England, a new trading model was introduced on the London gold market. The twice-daily gold fix is still regarded as the most important price indicator for operators of large refineries and gold mining companies, most central banks, trading participants in international wholesale gold trading as well as over-the-counter investors and gold traders in general. The market model introduced 102 years ago has seen continuous optimisation. Today, trading is conducted electronically and there is a high degree of transparency.
Higher transparency also in trading and portfolio volumes
Every Tuesday since 20 November 2018, the LBMA has been publishing the trading volumes of gold by its members on the London market. This has made the developments in OTC gold trading much more transparent. Since 1 September 2020, the information on London gold holdings have also become more transparent: the LBMA and the Bank of England now publish the data on gold holdings on a monthly basis instead of the previous three-month intervals. For July 2020, they reported gold holdings of 8,790 tonnes, equalling roughly 703,238 LBMA gold bullions.