Could there be a new gold standard?
News Arnulf Hinkel, Financial Journalist – 26.04.2022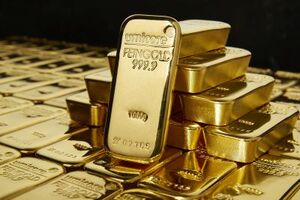 In times of economic or geopolitical crises, there will always be calls for a return to the gold standard – especially when the stability of individual currencies or even the world monetary system seem threatened by high inflation or massive money supply expansion. During the 2012 US presidential election campaign, for example, the Republicans advocated a reintroduction of the gold standard in view of the Fed's monetary easing. But how realistic are such considerations?
Monetary policy quandaries and the undermining of the US dollar as a reserve currency
The fact that both the Fed and the ECB are struggling to move away from zero interest rate policies and monetary easing is due to the expected negative effects on the economy. The temporary price slumps across major stock indices following the Fed's announcement to raise key interest rates this year further than originally planned seem to confirm these concerns. Numerous financial market observers are also anxious about the apparent efforts of the economic world power China to become less dependent on the US dollar as its reserve currency. The sharp increase in gold purchases by the Chinese central bank in recent years is seen as a warning signal: Is China planning its own gold standard? China is one of the leading buyers of gold. However, according to the World Gold Council, its gold reserves currently account for only 3.3 per cent of the country's foreign currency reserves.
A new gold standard would fail due to old problems
As much as the call for a new gold standard might underpin the precious metal as the most stable currency of all times – both the classical gold standard and the Bretton Woods system had the insurmountable disadvantage that the pegging of a currency to gold did not allow for a flexible, and certainly not an expansionary, monetary policy. Moreover, there was not enough gold available to back the US dollar even in 1971, when Bretton Woods was considered a failure. According to an analysis by U.S. Global Investors, the price of an ounce of gold currently would have to be around US$100,000 to fully cover today's US money supply. By comparison, the price for one ounce of gold was fixed at US$35 within the Bretton Woods system..