Coronavirus fears continue to dominate
Market report Michael Blumenroth – 31.01.2020
Weekly market report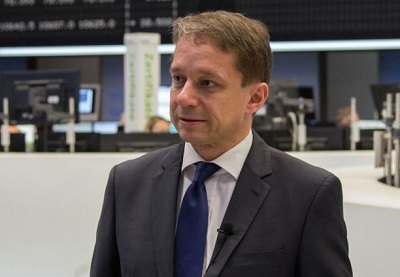 The past week has seen two fundamentally important events that usually draw the markets' attention: the Fed meeting, which was uneventful, and the Bank of England's final meeting under Chairman Mark Carney. Analysts were divided in their predictions as to whether there would be a rate cut, which in the end did not happen. This, in turn, strengthened the pound sterling.
Investors continued to focus on the spreading coronavirus and its potential implications for the global economy. The extension of the New Year holidays until next Monday in China and the closing off of a number of Chinese regions was a worrying signal regarding the country's economy. GDP growth in China in Q1 may turn out weaker than expected. The main question now is the extent of this potential economic slowdown – would it persist or would it be a temporary slump? And will the virus continue to spread across the globe, thus also weakening other regions?
Temporary refuge in safe havens
Investors' moods fluctuated from relaxed to extremely worried. Fear dominated the markets especially on Monday and during the Asian and European trading hours yesterday, evident in receding stock markets and weak prices for oil and base metals like copper. Gold, on the other hand, alongside government bonds, the yen and the franc, intermittently benefited from the search for safe havens, but saw repeated price drops reflecting investors' relaxing view of the situation.
Gold up one percent week-on-week
Gold currently trades a good one per cent higher than a week ago, when it stood at roughly 1,558 US$/ounce. With the sharp rise in the number of Chinese infected by the coronavirus over the weekend, gold jumped to a weekly high of $1,588.50/ounce right at the start of trading on Monday. After the market somewhat calmed and snapped out of panic mode, the precious metal receded to 1,564 $/ounce by Wednesday morning, only to rise above 1,585 $/ounce again last night amid rising concerns across markets. Following a further setback last night, gold currently trades at 1,577 $/ounce.
The euro traded at a three-month low against the US dollar over the course of the week, but has since slightly recovered.
Xetra-Gold rose from 45.35 €/gram last Friday morning to 46.25 €/gram early on Monday as well as yesterday morning. At the start of trading on Xetra this morning, it stood at roughly 46.00 €/gram.
The coronavirus is dominating the markets more persistently than I had expected last week and is likely to remain the dominating topic well into the next. With the primary elections of the Democratic presidential candidates kicking off in Iowa on Monday, the US presidential election is also gradually gaining momentum.
I wish all readers a pleasant weekend.