Consolidation week
Market report Michael Blumenroth – 18.11.2022
Weekly Market Report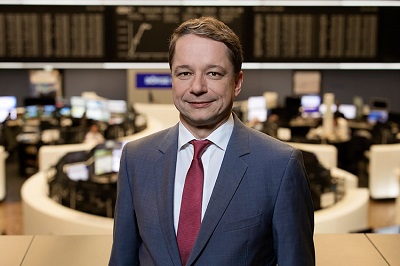 Last week Thursday's US inflation data, which turned out lower than expected, continued to impact the markets after the weekend. With the Fed having previously raised interest rates four times by 0.75 percentage points, the interest rate decision due at the December meeting will likely land at 0.50 percentage points – the level money markets show is currently expected by investors. The first steps by the Chinese government towards a very gradual departure from the zero-covid policy created a favourable mood, especially across stock markets.
Weaker US dollar
As the week progressed, several members of the Fed committee indicated that monetary policy makers still had a lot of work ahead of them before inflation could return to the target level. The terminal rate, the level at which the Fed is expected to stop raising interest rates, rebounded to 5.02 per cent from 4.88. After the euro reached its highest level since August at 1.0480 € per US$ on Tuesday, it subsequently slackened, and gold prices followed suit.
Gold traded at 1,757 US$ per ounce last Friday. By midday Tuesday, it had risen to a three-month high of 1,788, but returned to the initial level yesterday afternoon, at 1,755. This morning at shortly before 8:00, it traded near 1,763 US$ per ounce.
Upbeat euro slows down Xetra-Gold
The Xetra-Gold price weakened somewhat week-on-week due to the stronger euro. From 55.30 € per gram last Friday morning it had dropped to 54.70 by yesterday morning and was expected to start trading today around that level.
Markets might well remain in consolidation mode in the coming days, especially as the US celebrates Thanksgiving next week.
I wish all readers a pleasant weekend.