China: stronger focus on gold
News Arnulf Hinkel, financial journalist – 22.04.2021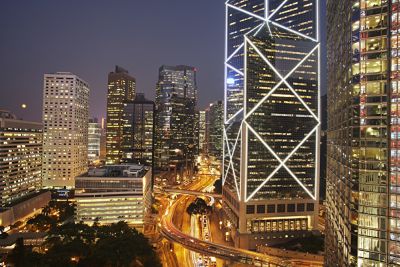 The People's Republic seems to have overcome the Coronavirus pandemic, at least economically: according to the World Gold Council, China's GDP grew by 18.3 per cent in Q1 2021 year-on-year, and the residents' disposable income rose by 13.7 per cent over the same period. This could also mean an end to the restraint of Chinese private investors from buying gold, especially in view of the decreased gold price. A prerequisite for significant gold purchases is the availability of the precious metal. Gold imports, however, are strictly regulated by the People's Bank of China (PBOC).
Gold imports at 150 tonnes in April and May alone
After gold demand in China picked up and has significantly exceeded supply in recent months, the PBOC approved gold imports of about 150 tonnes by Chinese commercial banks last week. This amount of gold, worth roughly US$8.5 billion, will be supplied from Australia, South Africa and Switzerland. The extent to which gold demand recently surpassed supply manifested in the local Chinese gold price, which, according to German precious metals portal Gold.de, exceeded that of the London Gold Fixing by up to 9 US$ per ounce.
Gold holdings managed in Chinese gold ETFs at record levels
While the low volatility of the Chinese gold price in March 2021 tended to deter investors aiming for short-term gains, gold holdings in Chinese ETFs reached an all-time high, according to the World Gold Council, which in large parts is likely due to increased stock market volatility. However, said record holdings comprise only 72.4 tonnes of gold, which is rather little compared to other regions. This points to the enormous potential of the Chinese gold ETF market, which is still relatively young due to many years of restrictions by the government. The very first gold ETF in China was only introduced in 2013.
.