Central banks resume net gold purchases
News (Advertising) Arnulf Hinkel, financial journalist – 26.02.2021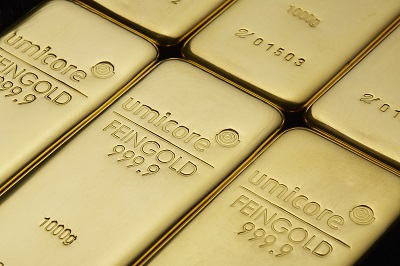 In the second half of 2020, net purchases of gold by central banks dropped sharply; a number of countries even sold some of their gold reserves. Russia, one of the strongest gold buyers in recent years, curbed its buying activity as early as the Q2 2020, stopping altogether in Q3. Investors, in turn, wondered whether the central banks' eagerness for gold had dwindled and whether this might be an indication of their market assessment.
Central banks do not necessarily act like institutional investors
Central banks consider common investment strategies when managing their foreign exchange reserves, which also include gold. They also keep an eye on the performance of their investments, but this plays only a minor role in their strategies. A number of central banks demonstrated what might serve as a good example for this behaviour over the last year. From Q3 2020 onwards, gold purchases decreased sharply while the gold price rally was still in full swing. By contrast, central banks' demand for the precious metal resurged significantly in Q4 2020, even though it had experienced a significant price correction by that time. This clearly shows that central banks are guided by different motives than institutional investors.
Covid-19 also influenced central bank actions in 2020
Central banks' gold holdings – like foreign exchange reserves – serve, amongst others, as a liquidity reserve in times of crisis such as the coronavirus pandemic. Gold selling helped cushion the fiscal gloom that descended in the wake of the pandemic. At the same time, gold purchases were not a priority given skyrocketing government spending. Towards the end of the year, when it became clear that the economic downturn in many economies would be less dramatic than initially feared, the gold reserves of many central banks were replenished. Nevertheless, according to the World Gold Council, net purchases in 2020 were 59 per cent lower than in 2019, the latter an absolute record year in this respect. In 2021, the positive trend has thus far continued. In early February, the global gold reserves of central banks totalled 35,196.9 tonnes, one of the largest holdings in the history of central banks.