Central banks add to their gold reserves
News Arnulf Hinkel, Financial Journalist – 02.08.2022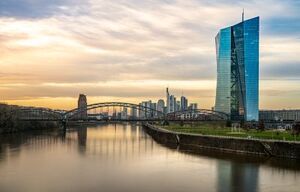 According to recently released information by the World Gold Council, central banks worldwide added 269.63 tonnes of gold to their foreign currency reserves in H1 2022 - 14 per cent less than in the record year of 2021, when global gold reserves claimed the largest holdings in 30 years, but a significant increase over previous years. In 2020, central banks purchased a mere 204.51 tonnes in the same period, and 254.96 tonnes in all of 2020. The current global total gold reserves holdings were at 35,427.8 tonnes in early June.
Results of 2022 central bank survey point to further gold purchases
Since gold purchases almost doubled in Q2 2022 compared to the first quarter, market experts expect this growth trend to continue in the third and fourth quarters. In the June 2022 survey of central banks' attitudes and intentions towards gold conducted by the World Gold Council in cooperation with the British polling institute YouGov, 25 per cent of the central banks surveyed announced their intention to increase their gold reserves - up from 21 per cent in the previous year, and 20 per cent in 2020. Moreover, a further 70 per cent of the central banks participating in the survey announced that they would leave their gold reserves unchanged.
74 percent of central banks favour gold's value storage function
Of all the reasons for holding or increasing gold reserves, the function of gold as a hedge against inflation and as a store of value turns out to be the most important to the central banks surveyed each year, as almost three-quarters of the institutions stated. That is why quite a few central banks are increasing their gold reserves this year, even though the current strength of the dollar and the key interest rate hikes this year tend to have an inhibiting effect on gold price development. In practice, however, this may well look different: shortly after the FED's hefty interest rate hike to between 2.25 and 2.5 per cent, the gold price in US dollars, which has been under pressure for some time, rose to a three-week high.