CEE countries expand their gold reserves
News Arnulf Hinkel, financial journalist – 29.04.2021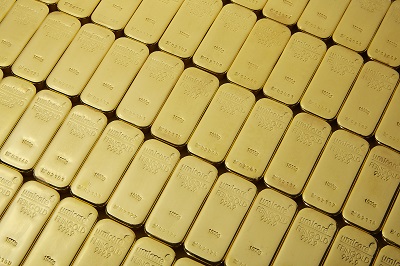 Central banks around the world curbed their gold purchases significantly in 2020, a year marked by the Covid-19 pandemic. Even though net buying picked up slightly towards the end of the year, overall purchases were down 59 per cent year-on-year. While central banks upped their gold reserves by 668.5 tonnes in 2019, they purchased only 272.9 tonnes in 2020. Apart from a few strong net buyers such as Turkey, countries in the Central and Eastern Europe (CEE) region continuously expanded their gold reserves in recent years.
Some countries' gold reserves increased 30-fold since 2018
According to recently published World Gold Council data, Hungary has increased its gold reserves by the highest percentage of all CEE region countries. While its gold holdings amounted to 3.1 tonnes in the first quarter of 2018, they had grown to 94.5 tonnes by the end of March 2020. Hungary thus advanced from ranking 90th to 39th among the countries with the largest gold reserves. In some cases, CEE countries that already had relatively large gold reserves more than doubled them over the past three years. Among them is Poland, which increased its gold holdings from 103 to 228 tonnes with few but large purchases, including the largest single acquisition ever of around 100 tonnes of gold. Serbia has also nearly doubled its gold reserves since 2018 to 35.6 tonnes.
Share of gold in total reserves has also increased significantly
The large-scale gold purchases by Central and Eastern European central banks are not simply part of a general trend towards larger national foreign currency reserves. As documented by a World Gold Council study, the CEE countries with the most significant gold purchases also drastically expanded the share of gold in their total reserves. Hungary is again the front-runner with a 24-fold increase in its share of gold holdings in its foreign currency reserves, and Poland and Serbia have roughly doubled the share of their respective gold holdings. However, the largest share of gold in total national reserves in the CEE region is held by Slovakia at nearly 19 per cent, well above the global average of roughly 14 per cent.