Can Cryptocurrencies provide a safe haven?
News Arnulf Hinkel, financial journalist – 08.02.2021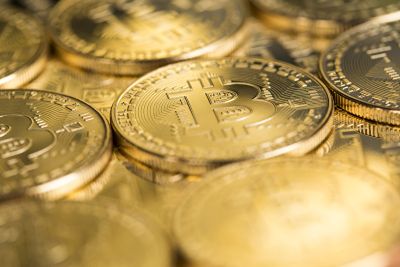 For a long time, buying Bitcoin or other cryptocurrencies was seen as more of an extremely risky gamble for internet whizz kids than an investment. The occasional huge price losses of digital currencies in recent years seemed to confirm this widespread notion. The kinship to gold has been frequently pointed out and is primarily due to the soldier-of-fortune mentality shared by Bitcoin investors today and prospectors of the great American gold rush more than a century ago. In 2020, the year of the pandemic, however, this attitude changed.
Cryptocurrencies are increasingly used as stores of value
Digital currencies – most notably Bitcoin – have not only increased significantly in value over the past year, they have actually been used as a store of value and inflation hedge by investors who have begun to doubt the stability of monetary systems in light of rising sovereign debt during the Covid-19 pandemic. Could this mean gold is getting a serious competitor in its function as a safe haven? Bitcoin is similar to the precious metal in terms of rarity and production cost. Its planned volume is limited to 21 million digital coins and its production, costing more than US$1,000 per Bitcoin, is even more expensive than that of an ounce of gold at US$878 (as of early 2021), according to the financial web portal GeVestor.
Uncertainties, unresolved issues and extreme volatility
Compared to gold, cryptocurrencies have the considerable disadvantage of being purely virtual: a loss of the digital wallet access data is equivalent to a total loss of the investment. Moreover, digital currencies do not share the millennia of appreciation gold has achieved. Who can be sure that the currently popular Bitcoin will not be threatened or even replaced by a different cryptocurrency? Furthermore, it is likely that digital currencies will be regulated by the government in the medium term – after all, they represent direct competition to fiat currencies which central banks use to control their monetary policy. Even as a portfolio-stabilising element, Bitcoin cannot keep up with gold. According to calculations by the Magazine Global Banking & Finance Review in late January 2021, the cryptocurrency's volatility between 2016 and 2020 was on average almost seven times as high as that of gold – not exactly a prerequisite for great risk reduction in the eyes of investors.