Asian Gold Funds Growing 16.5 Per cent in 2021
News Arnulf Hinkel, financial journalist – 12.10.2021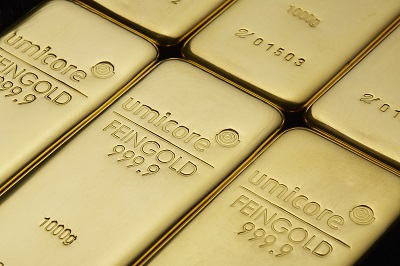 Since the beginning of 2021, Gold-exchanged traded funds in Asia have grown faster on a percentage basis than in other parts of the world, according to the latest World Gold Council data. The US dollar volume under management in physically backed ETFs increased by more than 16 per cent from January to September 2021. This equals an increase of 20.4 tons of gold.
Highly volatile equity markets and the Evergrande liquidity crisis
The reason for the increased demand for gold in China in the first months of 2021 was the renewed rise in liquidity from companies as well as private investors. Later this year, institutional investors reacted to the weakening domestic stock market and in particular to the crisis at real estate giant Evergrande by buying gold ETFs. India observed the strongest growth in gold funds in the region, with a 22 per cent AUM increase in US dollar. Gold inventory managed in Indian gold ETFs is currently at its highest level since September 2013, thanks to increased equity market volatility and a price revision in the domestic gold price.
Slower growth in Europe, weaker outflows in the US
AUM in European gold-backed ETCs have witnessed minimal year-to-date growth of 0.1 per cent. France witnessed the strongest growth in AUM at 21.1 per cent, followed by German ETCs at 5.4 per cent.
The downward trend in US-based gold ETFs continued, although not as sharply as for the greater part of the year. The value of gold assets under management in US ETFs lost 0.3 per cent in September, compared to 2.4 per cent for the full third quarter of 2021. However, when considering the entire year, the figure is significantly higher, at 7.9 per cent. This is enough to overcompensate for the positive development in Asia and Europe: 13.6 per cent inflows are offset by 17.1 per cent outflows. This is equivalent to a reduction of 156 tons of the global gold inventory under management in gold-backed ETFs and ETCs.