Almost one fifth of gold mined annually via ASGMs
News Arnulf Hinkel, Financial Journalist – 21.11.2022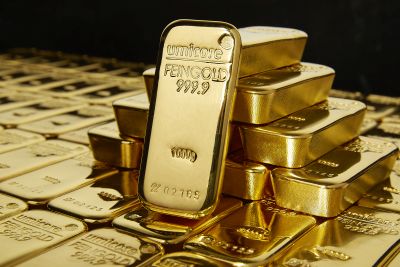 Around 700 tonnes of gold are mined annually by so-called ASGMs (Artisanal and Small-Scale Gold Mining), micro-enterprises or individual entrepreneurs in emerging countries. Usually operated under unhealthy and dangerous conditions, human rights violations are a frequent aspect of mining, especially in conflict regions with rampant child labour and modern slavery. The "blood gold" thus mined enters world gold trade through smuggling. For these reasons, gold from micro-enterprises in certain regions has so far been excluded from any certification and thus legitimisation by the London Bullion Market Association LBMA.
Multinational task force
The LBMA is working with governments of countries such as Ghana and Côte d'Ivoire to screen buyers of mined gold from ASGMs in emerging countries and, if suitable, to include them on a "Good Delivery List" along the lines of already certified large mining companies in industrialised countries. Buyers are classified as suitable if they purchase gold only from such companies or individuals that do not violate human rights in the production process, and are not linked to terrorism or avoidable environmental pollution.
LBMA "Good Delivery" certificate for suitable micro-enterprises
Until now, gold from micro-enterprises has generally been denied the LBMA "Good Delivery" certificate. Better marketing opportunities and working conditions through the certification of their buyers are now opening up for micro-enterprises that guarantee fair working conditions and are neither linked to terrorism nor smuggling.. There are, however, a variety of approaches to improving the living conditions of workers in ASGMs. One of them is the Earthbeat Foundation project in Uganda, where mine workers are trained as beekeepers, thereby building a better future as producers of "liquid gold" – i.e. honey.