A week of consolidation
Market report Michael Blumenroth – 25.06.2021
Weekly Market Report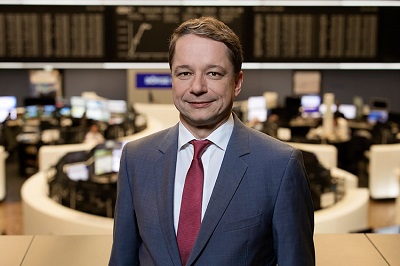 The past week's strong price fluctuations caught a number of market participants on the wrong foot. They have spent the past few days licking their wounds, which in turn has been reflected in the gold prices. The trading range of gold in US dollars Friday last week alone was broader than the price movements of the entire week until then.
The week kicked off with some excitement in the US government bond markets. In the Asian time zone, yields on ten- and thirty-year bonds dropped sharply and reached their lowest levels since February. Market participants seemed to have been anticipating a less than sturdy development for the US economy due to the Fed's signalling earlier-than-expected interest rate hikes. As the day progressed, a countermovement took hold and government bond markets sailed into more tranquil waters.
Calm spreads across currency and gold markets
After the US dollar had risen to its highest level in two months against the euro and a number of other major industrialised countries' currencies on Monday, it has somewhat slackened. Currency markets started to quiet down on Tuesday, also impacting the movement of gold prices.
The latter climbed from 1,793 US$ per ounce last Friday morning to 1,797 shortly after and then fell to 1,761 at the close of the week. Since then, gold in US dollars has moved within a range of 1,765 and 1,795. It currently trades midrange, at 1,780 US$ per ounce.
The price of Xetra-Gold also lost moderately, dropping from 48.45 € per gram last Friday to a weekly low of 47.85 yesterday morning within regular trading. It has since recovered slightly and traded around 47.95 at the opening of trading today.
Looking ahead: half-year end and Fourth of July
In the coming week, month-end dispositions could move the markets. In addition, the half-year is coming to a close and the US are preparing for a long Fourth of July weekend.
But first: a happy and sunny weekend to all our readers.