A week marked by consolidation
Market report Michael Blumenroth – 17.01.2020
Market report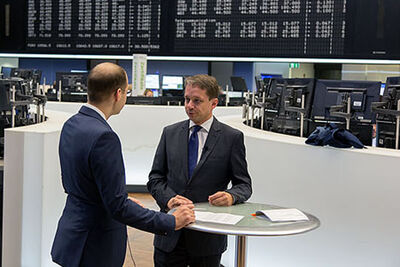 After the new US-dollar seven-year high and an all-time high in euros last week, gold prices have been in calmer waters since Monday.
With the US-Iranian conflict somewhat fading from investors' focus, other factors came back to the fore, such as economic data and the US-Chinese trade conflict. Published last Friday, US employment data remained below expectations, which caused a slight drop in market interest rates alongside a slight rise in gold prices.
This week, traders turned their attention ahead, to the US-Chinese phase 1 trade deal. Both sides are displaying a willingness and ability to reach some kind of agreement. This development had, however, been anticipated and priced in accordingly. The uncertainty of whether and how a comprehensive deal will be achieved remains, but market participants were only slightly unsettled.
As a result, safe havens had a hard time, with the exception of the Swiss Franc. We look back on a week of consolidation.
Gold prices close week lower
Last Friday, the precious metal had climbed from 1,548 US$/ounce to 1,563 $/ounce but receded to 1,536 $/ounce on Tuesday, in the wake of the small sell-off of safe havens. Yesterday (Thursday afternoon) it recovered slightly and traded at 1,552 $/ounce.
Mirroring this development on Friday, Xetra-Gold rose from 44.85 €/gram to 45.10 €/gram. After a previous weekly low of 44.50 €/gram on Tuesday, it has since slightly recovered and currently trades at 44.80 €/gram.
Next week, the gold price will keep an eye on interest rate development.
I wish all readers a wonderful weekend.