A brilliant start to the New Year
Market report Michael Blumenroth – 03.01.2020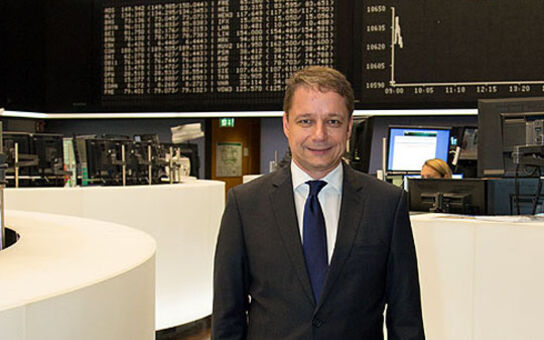 Market report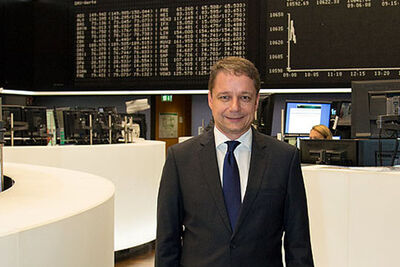 The New Year kicked off just like the old one ended, with firm gold prices. As promised last week, I would like to take today's report as an opportunity for a brief look back at 2019. It will be remembered as a strong year for investments, among them gold. The precious metal started 2019 at 1,285 US$/ounce and hit its annual low on 2 May at 1,266.50 $/ounce; four months later on 4 September, it reached its seven-year high at 1,557 $/ounce. After a reset to 1,450 $/ounce, the precious metal bounced back above the 1,500 $/ounce mark shortly before the year ended.
Xetra-Gold reached its annual low right after the beginning of the year around 35.90 €/gram and rose to a new all-time euro high at 45.45 €/gram on 3 September, partly due to the weaker euro exchange rate. Xetra-Gold retreated to around €42.00/gram and then rebounded and settled near 44.50 €/gram.
Gold renaissance at the end of 2019
Gold closed 2019 in good demand despite new records across the stock exchanges; Monday saw rising yields for government bonds across the globe. Both these factors usually have a dampening effect on gold prices. However, it seems that portfolio managers were eager to close the year with gold positions to their portfolios (after all, the gold price rose by about 20 per cent over the year 2019). Since many market observers had predicted a strong start for gold in 2020, portfolio managers were also eager to be in a good position at the beginning of the year.
New Year, new highs
The gold price continued to climb yesterday despite the new records for the three leading US stock indices. The renewed escalation of tensions between the US and Iran ignited by the US military's nightly action against an Iranian general near Baghdad provided a further boost for gold as a safe haven, and it neared its aforementioned seven-year high last night.
This week, the gold price has thus far risen by more than two percent. It traded around the 1,509 US$/ounce mark exactly a week ago and has since risen, step by step, with only minor setbacks. On New Year's Eve, it started the day around 1,525 $/ounce and closed at around $1,518/ounce. By yesterday afternoon, it had climbed to 1,530 $/ounce and reached 1,545.50 $/ounce last night. The precious metal currently stands at 1,544 $/ounce.
Xetra-Gold with sound week-on-week profit
Within the course of the week, the euro traded somewhat firmer against the US dollar until New Year's Eve, but then weakened and now stands roughly at the previous week's level. Xetra-Gold has thus seen significant gains. An initially stronger euro had caused it to recede from 43.55 €/gram last Friday morning to €43.40/gram on Monday, when it started its steady rise. This morning at the start of trading on Xetra, it stood at 44.50 €/gram.
Market observers are now watching the development in the Middle East, which might cause further demand for safe havens. Gold is likely to benefit from the uncertainty. As the year's trading activity is gaining momentum, it also seems that fresh money is being invested in gold, perhaps as a hedge against the record highs on the stock markets.
I wish all our readers a restful weekend and all the best for the New Year.