89 per cent of central banks worldwide plan to maintain or increase their gold reserves
News (Advertising) Arnulf Hinkel, financial journalist – 10.06.2021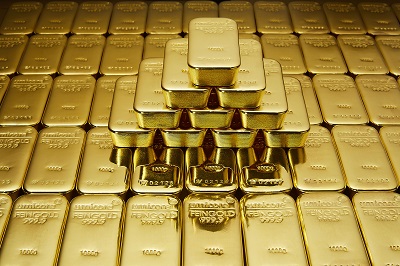 The fourth annual Central Banks Gold Reserves Survey, conducted by the World Gold Council and market research and data analytics firm Yougov, has published its findings. It looks into central banks' current gold holdings and plans in terms of increases or reductions, but also explores the drivers and strategies behind the investment decisions. This year, the results of the survey are particularly relevant in view of the fact that sentiment has been affected by the Coronavirus crisis since February 2020.
Weighting of decision-making factors in flux
In the 2020 survey, 83 per cent of central banks gave the historical position of gold as their strongest motive for holding gold reserves. Meanwhile, another important factor has emerged: 79 per cent of the respondents now see the performance of gold as relevant or extremely relevant. It is thus crucial for the decision to buy gold. Further important influencing factors are the precious metal's role as an instrument for portfolio diversification (71 per cent) as well as its function as a long-term store of value (70 per cent). The fact that it bears virtually no default risk was also rated as important or very important by 66 per cent of the respondents.
Two-thirds of central banks have upped their gold reserves since 2016
Asked about their investment decisions in recent years, 68 per cent of the central banks surveyed stated they had increased their gold reserves within the last five years, compared to only 53 per cent in the previous survey, conducted early in 2020. 84 per cent said that the uncertainties resulting from the Covid-19 pandemic had influenced their investment decisions. As to potential gold purchases over the next twelve months, 21 per cent of respondents said they planned to increase their gold reserves. The vast majority of 68 per cent, on the other hand, said they currently have no plans to change their gold holdings, i.e. they neither intend to increase nor to reduce them.