6,000 years of gold history in the "Goldkammer" in Frankfurt
News Arnulf Hinkel, Financial journalist – 18.06.2019
Goldmuseum "Goldkammer" opened in Frankfurt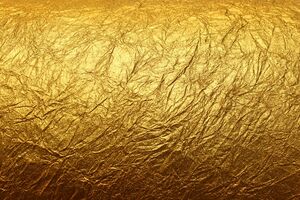 The new gold museum with a modern design and presentation concept recently opened its doors in the financial metropolis. The "Goldkammer" is located in a listed villa in Frankfurt's West End and offers gold fans of all ages both interesting facts and the joy of discovery. The exhibition is primarily aimed at families with children, but also offers adults lots of fun and facts.
500 rare exhibits on only 480 square meters
After entering a virtual gold mine via an elevator, visitors are guided through successive chambers, where the history of gold and its role in the history of mankind is conveyed through numerous exhibits such as jewellery, gold bars and coins. Highlights include the only preserved gold bust of Licinius I, ruler of the Eastern Roman Empire from 308 to 324, and 300 of the 1,084 gold bars of the Rothschild Collection, the largest collection of gold bars in the world.
Digital exhibition concept to increase learning and fun factor
The entire "adventurous" journey through the Gold Chamber is accompanied by multi-media exhibition elements that complement the gold exhibits with exciting anecdotes and background information. Whether it is the tracking of the historic routes of Spanish gold and silver fleets that sank off America's coasts or the opportunity for visitors to cast gold virtually: videos and interactive diagrams make the exhibition especially appealing. All multimedia information can be downloaded as a digital guide via a smart phone app. As an extra fun bit for young visitors, the exhibition creators invented the mascot Aguila, whose virtual adventures provide both playful and exciting information. Admission is free for children and young people up to the age of 18; admission for adults is €10 (€5 euro reduced admission).

Picture credits: © panthermedia.net /anterovium