2019 might turn into a "golden" year
News (Advertising) Arnulf Hinkel, financial journalist – 23.07.2019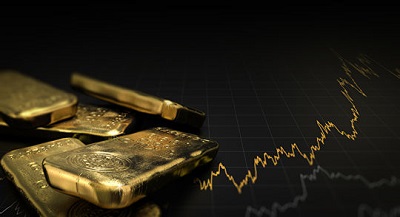 In its recently published "Gold mid-year outlook 2019", the World Gold Council argues that the outstanding performance of gold could continue until the end of the year and beyond. The Council's commodity experts justify this belief with their assessment that two key factors that have driven the gold price since late 2018 will prevail. Moreover, any future decline in gold demand across Europe and the US due to economic downturns could be offset in the long term by a higher demand in China and India as a result of the broad structural-economic reforms that are being implemented in these countries.
Factor 1: Risks grow more diverse and more long-term
Many geopolitical crises and risky scenarios might last longer than assumed. While tensions between Iran and the US might, at least theoretically, be resolved in the short term, the situation regarding Brexit and other tensions within the EU is quite different. To many, the Union appears weakened, a fact which in turn poses a threat, at least in the medium term. And economies worldwide will bear the burden of the Chinese-US trade conflict in the long term if punitive tariffs remain in effect permanently.
Factor 2: Central banks face limited room for maneuver
The ECB will not be able to abandon its policy of zero or negative interest rates for safe government bonds without at least causing the economic motor of the EU to sputter. In the event of an economic downturn, lowering key interest rates will no longer be an option. Although the Fed has more leeway, the central bank usually adjusts its funds rate in line with general expectations of the US economy, as an analysis by Bloomberg and the World Gold Council has shown. Due to the extremely low key interest rates, government bonds have lost their appeal to many investors, which in turn has a positive effect on demand for the crisis currency gold.