1968: Opening of the Frankfurt Gold Exchange
News (Advertising) Arnulf Hinkel, financial journalist – 01.07.2020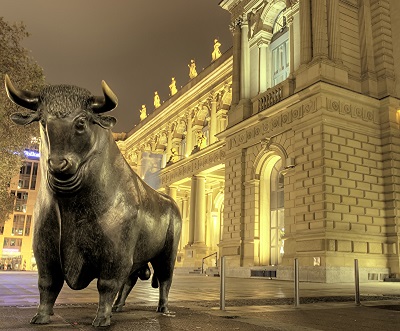 The first topics that come to mind when the year 1968 is mentioned are probably the civil rights and student movements across Germany, the US, former Czechoslovakia and other countries; perhaps also Stanley Kubrick's seminal science fiction movie "2001" or the famous Jonnie Cash concert at Folsom State Prison. 1968 was, however, also an important and formative year for gold.
The first German gold exchange in Frankfurt
On 19 June 1968, the gold exchange opened for trading on the Frankfurt Stock Exchange. Trading was conducted in physical gold and not yet in securities. Almost exactly three months earlier, on 17 March, Western European countries' central banks had given up their commitment to back their national currency reserves primarily with gold. One day later, the US had also abandoned the gold standard, which had been preceded by such massive gold purchases on the London Bullion Market that gold reserves had to be tapped to cover demand.
London was the original centre of global gold trading
Although the London Bullion Market in its present form, which is still responsible for the gold fix for gold dealers worldwide, was founded as recently as 1987, the City of London itself had been the centre of the global gold trade since 1671. Today, however, the largest quantities of gold are traded elsewhere: in the US, on the New York Mercantile Exchange and the Chicago Board of Trade. In the Middle East, the precious metal is traded primarily on the Istanbul Gold Exchange, the Turkish Derivatives Exchange and the Dubai Gold & Commodities Exchange. In the Far East, the most popular trading venues for gold are the Shanghai Gold Exchange in China, the Tokyo Commodity Exchange in Japan, and two Indian stock exchanges, the Multi Commodity Exchange and the National Commodity & Derivatives Exchange. In Germany, Frankfurt remains the largest trading venue for gold.