Gold considered most promising investment among German investors
News (Advertising) Arnulf Hinkel, Finanzjournalist – 10.07.2020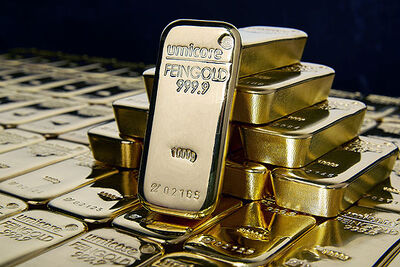 On behalf of the independent precious metal trader pro aurum, the market research institute Forsa conducted a survey among German investors in May 2020 on the question of which investment they expected to perform best within the next three years. The survey was held for the tenth time, covering the asset classes stocks, bonds, investment funds, fixed-term and time deposits, as well as gold. Respondents were also asked about their current financial investments.
Potential of gold rates higher than that of stocks
In 2017, the asset classes gold and stocks were still on a par at 27 per cent of votes. In recent years however, investors' preferences have developed to increasingly favour gold. In May 2020, 31 per cent of those surveyed stated they expect a rise in the gold price, while only 25 per cent expect stocks to provide the highest returns. Only 12 per cent of respondents rated the growth potential of investment funds highest. Fixed-term deposits, time deposits and bonds came in last at 4 and 1 per cent, respectively.
Clear discrepancies between current and planned investments
While 34 per cent of male respondents between the ages of 30 and 59 proved to be the greatest proponents of gold investments, only 9 per cent of them actually own gold bars or coins at this time. At 33 per cent, life insurance policies are still the dominant investment in this demographic. 22 per cent of female respondents cited real estate as their main investment, while only 9 per cent of them own gold. Building loan contracts or savings plans came in second among current financial investments overall. At 21 per cent, only male survey participants' shareholdings come close to their future performance level expectations.