10 kg of gold for victorious Olympic athletes
News Arnulf Hinkel, financial journalist – 02.08.2021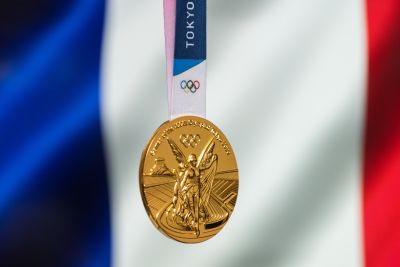 A recent article on the German precious metals website gold.de reports that the 2019 production of the approximately 5,000 medals required for 339 award ceremonies of the Summer Olympic Games in Tokyo required more than 10 kg of gold. This rather small amount is due to the fact that the gold medals each contain only 6 grams of gold and otherwise consist of 550 grams of silver. Roughly 1.8 tonnes of silver went into the manufacture of the gold and silver medals. The bronze medals do not contain any precious metals, each consisting of 427.5 grams of copper and 22.5 grams of zinc. Originally, gold medals really were made of pure gold; the last of those were awarded at the 1912 Olympic Games in Stockholm.
Sustainability at the Olympics
The use of recycled material for Olympic Medals is nothing new. For the Tokyo 2020 Summer Olympics, a large-scale collection campaign was launched in Japan, calling citizens to contribute to the raw material for the 5,000 medals. German news outlet "Der Spiegel" reported that 6.21 million old smartphones and other kinds of electronic waste with a total weight of 79,000 tonnes were collected this way, from which 32 kilograms of gold and 3,500 kilograms of silver were recycled.
The most valuable Tokyo 2020 gold coin is not a medal
While the gold medals awarded in the ongoing Olympic games have a material value of around €684 each, the first Japanese gold coin for the Olympic Games officially costs €1,900, coming as no surprise as it was made of 999/1000 fine gold. Its material value, however, is considerably lower, because it weighs only 15.6 grams, i.e. half an ounce, which means that the raw material value is currently closer to €750.