Xetra-Gold sweepstake
News (Advertising) 28.06.2016
Congratulations to all winners!

This year's sweepstake was again extremely popular: the Xetra-Gold editorial team received almost 1000 submissions, both via traditional mail and e-mail. Among them were a large number of beautifully crafted pieces, which is why we decided to grant consolation prizes.
In addition to the main prize, 5 x 1 gram of gold, we awarded our exclusive Xetra-Gold Lounge Music CD to the makers of the 20 most creative submissions. All the lucky winners were informed last week and the prizes have been dispatched. Congratulations to all of them from our entire team!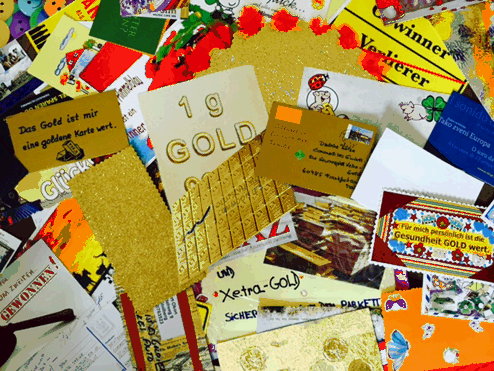 Please visit us again soon on xetra.gold.com to stay up to date on our promotion activities and events.
Golden greetings!
Your Xetra-Gold team