What is the value of an Oscar?
News (Advertising) Arnulf Hinkel, financial journalist – 16.03.2018
News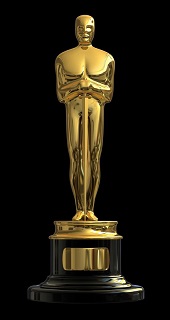 Why would anybody want to steal an Oscar®? That was the question when the coveted trophy was stolen from Frances McDormand during the after show party of the 90th Academy Awards on 4 March 2018. She had just received it for her performance as Best Actress in Three Billboards Outside Ebbing, Missouri. For her, the proud owner, whose name is engraved on the 34 cm high statue, the Oscar certainly is invaluable. To anyone else, its value should be limited, as the golden trophy really is all surface, in the truest sense of the word.
No more than €275 material value
An Oscar is made of mainly of the raw materials copper, nickel, silver and gold. However, the elaborate production process of the statue takes three whole months starting with the production of a ceramic mold filled with hot bronze, a copper-nickel alloy. The little man, weighing almost 4 kg, then undergoes an extensive polishing process and is finished with an ultra-thin galvanic coating of 24 carat gold. The views on how much an Oscar is worth widely differ. LAPD officials assume a value in excess of $950, since from this sum onwards, theft is no longer considered petty in California. Accordingly, the thief, who was arrested only a few hours after the fact, will be accused of grand theft.
Better stick to a Palme d'Or
Shortly after the arrest, it became clear that the Oscar thief was not a professional thief. Otherwise, he might have rather tried to steal the Palme d'Or during the Cannes Film Festival in France. Its material value is estimated at over €25,000. And speaking of prestigious awards: at a material value of €4.50 the infamous "Razzie", awarded for particularly poor performances, is even less attractive than an Oscar – for thieves and actors alike.
Picture / Copyright: © panthermedia.net /James Steidl