Despite Covid-19: fifth-highest gold production rate since 2000
News Arnulf Hinkel, financial journalist – 02.09.2020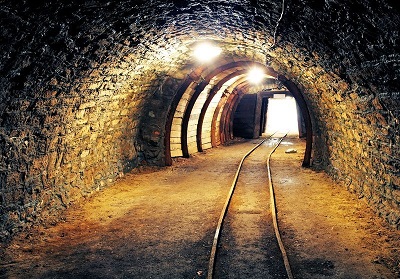 In addition to its impact on economies around the world, the coronavirus pandemic has also severely affected global gold production. Due to lockdown regulations, gold mines in particular were only able to supply part of their usual output in the first half of 2020. In Q2 2020, total gold production was down 15 per cent year-on-year, and 5 per cent over the entire first six months. World Gold Council data, however, shows that global gold production output in H1 2020 ranks among the top five half-year results over the last 20 years.
Gold production has been growing almost continuously since 2009
According to the consulting firm Metals Focus, which specialises in precious metals, mine production in the first half-years since the financial crisis has increased almost without exception from 1238.5 tonnes of gold in 2009 to 1698 tonnes in 2018. Only 2019, at 1692.4 tonnes, saw a slight decline in gold production, as did the first six months of this year, at 1603.6 tonnes. The latter is contributable to pandemic-related production stops or interruptions in the supply chain due to lockdowns and closed borders.
Impact of the pandemic differs regionally
In China, the world leader in gold production, gold mine production rates in H1 2020 decreased by 9 per cent y-o-y. In 2020, compared to the prior-year quarter, Mexico saw the largest decline for the second quarter at 68 per cent, followed by South Africa at 59 per cent, and Peru at 45 per cent. At the same time, however, a number of countries managed to increase their gold mine production rates. Output in Russia increased by 15 per cent in Q2 2020, and Finland's largest gold mine, Kitilla, saw the strongest-ever growth during Covid-19, with production increasing by 54 per cent in the second quarter of 2020.