Surging bond yields
Market report Michael Blumenroth – 26.02.2021
Weekly Market Report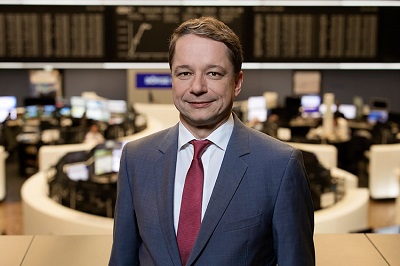 As during the previous two weeks, gold started out relatively strong but slackened along the way. The culprit was the bond market, once again the spoilsport for gold prices.
A particular focus is on long-term US government bond yields, which rose over the course of the week to their highest level since March 2020. Yields on ten-year US government bonds climbed from 1.29 per cent at the beginning of the week to 1.60 per cent yesterday, and those on thirty-year bonds from 2.07 to 2.39 per cent. In Europe and especially in commodity exporting countries, yields also rose at a high pace. Yields for ten-year Australian government bonds, for example, went up nearly 40 basis points as the week progressed – a stronger increase than their US counterparts.
Steep price rises for commodities
Yields were exceptional this week, and commodity markets also saw a number of new cyclical highs. The spotlight, among others, was on copper, trading at its highest in almost a decade, as well as oil prices, which rose to a 13-month high and thus reached levels last seen before the first cases of Covid-19 became known in Europe and the US.
Gold, however, did not participate in the commodities rally. Headwinds in the form of sharply rising yields were stronger than the tailwind of the US dollar, which had been weakening until last night.
Gold price declines week on week
Gold initially rose from 1,775 US$ per ounce last Friday morning to 1,816 on Tuesday morning. In face of the events dominating the bond markets, it receded to 1,758.50 last night and has since only slightly rebounded, currently trading at 1,763.
The price of Xetra-Gold also initially rose within regular trading hours, but then got caught up in the downward pull. The euro jumped to a six-week high against the US dollar, which also weighed on the precious metal. After trading at 47.05 € per gram last Friday morning, it rose to 48.00 on Tuesday but started its retreat from there to its low for the week at 46.55 yesterday afternoon. At the opening of trading today, Xetra-Gold might trade marginally higher at around 46.65.
Looking ahead: focus remains on yields
Gold prices will not be able to escape the development of yields on the bond markets in the coming days. The question is whether current US yields, which many market observers had not expected to ascend to their recent levels before the end of the year, have now reached their upper limit. A weakening US dollar, however, could be beneficial to the gold price.
I wish all readers a sunny end of the week and month.