How gold is used in the fight against COVID-19
News (Advertising) Arnulf Hinkel, Financial journalist – 27.04.2020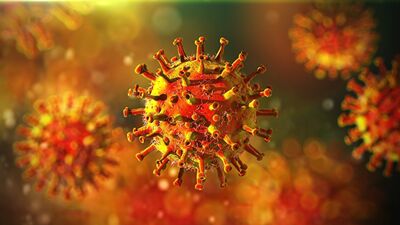 In recent weeks, we have seen the terms "gold" and "corona" connected in a number of media reports, most of which focused on the effects of the global pandemic on gold demand. Less often, we heard about the ways in which gold can help detect the virus. Trevor Keel, World Gold Council consultant, has repeatedly pointed out the vital role of gold in the battle against COVID-19 on his Gold Hub blog, published on gold.org.
Modelled on rapid malaria tests with gold particles
On his blog, Trevor Keel, a chemist and expert in nanotechnology, explains how most rapid corona tests work. They are designed to quickly identify COVID-19 antibodies to provide clarity as to whether a person has already had the disease or not. In many cases, the test kits are modelled after commonly used malaria rapid tests. According to a World Health Organization (WHO) estimate, over 400 million malaria rapid tests were sold in 2018 alone. The tests are based on the so-called LFA (Lateral Flow Assays) technology, chromatographic medical rapid tests that can be used as so-called point-of-care tests (POCT). Tiny spherical gold particles that reliably detect the presence of disease biomarkers created by the body's immune response are an important component of the LFAs.
300+ different COVID-19 diagnostics already developed
Many experts are convinced that to overcome the corona pandemic, as many people as possible need to be tested for COVID-19. Researchers and medical doctors are thus working hard to develop reliable rapid tests. According to the Institute of Electrical and Electronics Engineers IEEE, more than 300 different COVID-19 tests are already in use across the globe, and the IEEE Spectrum Magazine reports that the IEEE is currently running trials on 32 particularly promising tests with a focus on their reliability and validity. And most of these tests contain tiny particles of gold.
Picture copyright: © PantherMedia /SynthEx