Gold takes a breather following last week's rally
Market report Michael Blumenroth – 22.05.2020
Weekly market report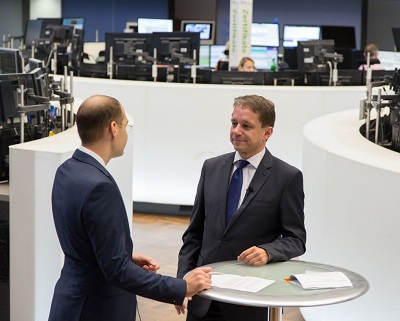 Gold reached new cyclical highs at the beginning of the week, coming full circle from last week's upward movement. This was due to a rise to new seven-and-a-half-year highs against the US dollar or all-time highs in euro, spurred on by the US Fed chair Jerome Powell, who warned of a possibly stronger and longer-lasting recession in the US than expected. He also expressed caution regarding the development of the US labour market. At the same time, however, he warned against "betting against the US" and stressed that the Fed and US fiscal policy may introduce additional support measures. This was the starting signal for gold prices, in demand as a safe haven on the one hand, and benefitting from possible further monetary policy support measures or low real interest rates on the other.
US-Chinese discord, EU reconstruction funds boost gold demand
Gold demand was also boosted by the sharpening rhetoric in the US-Chinese conflict, and news regarding the planned eurozone reconstruction fund, which could also increase the money supply and the potential for inflation in Germany. Gold prices were thus able to reach the aforementioned cyclical (US dollar) or all-time highs (euro) alongside stronger stock markets.
Week-on-week, gold in US dollar currently trades at roughly the same level as a week ago, when it stood at 1,737 $/ounce and later in the day climbed above its seven-year high of 1,747 $/ounce of 17 April. However, by Monday noon it retreated to 1,765.25 $/ounce. By Monday evening, things quickly reverted to 1,730 $/ounce and a weekly low of 1,717 $/ounce yesterday. This morning, gold trades at 1,736 $/ounce.
Xetra-Gold at record high on Monday
Over the course of the week, the euro moved mostly within a range of 1.09/1.10 €/US dollar, and thus somewhat above last week's levels. During regular trading hours, Xetra-Gold thus saw a slow rise over the course of the week, from €51.75 per gram last Friday morning to a record high of €52.60 per gram on Monday morning. It rebounded to 50.40 €/gram yesterday afternoon, also due to the firm euro exchange rate. This morning at the start of trading, the precious metal trades around 51.15 €/gram.
The uncertainties as to the consequences of COVID-19 will certainly remain our main concern for the foreseeable future. If and when market participants deem the pandemic under control, gold prices are likely to see a temporary setback. Conversely, a further escalation of tensions between the US and China would continue to support gold demand.
I wish all readers a relaxing weekend.