Summer slump nowhere in sight
Market report Michael Blumenroth – 07.08.2020
Weekly market report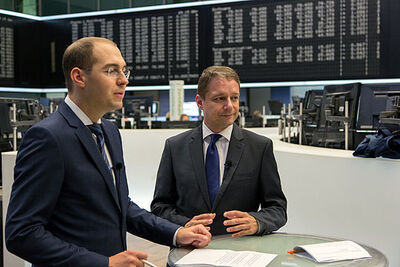 Last week, it seemed as if trading activity would adjust to the summer temperatures and the gold rally would take a short break, but gold prices did the very opposite.
The reasons remain unchanged; following a brief rally against the other G10 currencies, the US dollar has been declining to new two-year lows almost daily. Yields/market interest rates on US government bonds have reached new cyclical lows, or in the case of 5-year Treasuries, new record lows – an indication that bond market investors do not expect to see interest rate hikes in the US in the foreseeable future. Finally, tensions between the US and China are currently escalating, with Trump signing a decree last night to ban Tiktok in 45 days if the platform is not sold by then. He imposed the same measures on the Chinese online network WeChat, which is owned by the Tencent Group.
Gold with new all-time high in US dollar and euro
The result has been a constructive environment for gold prices. The magic mark of 2,000 US$/ounce was elegantly breached and gold prices also reached new all-time highs in euro. Today (Friday), the precious metal trades a good five per cent higher than on Thursday last week. From 1,955 $/ounce, gold shot to a new all-time high of around 2,075 $/ounce last night and currently trades at 2,060 $/ounce.
After a temporary setback, the euro rose yesterday morning to its highest level since September 2018 at 1.1916 €/US$. Nevertheless, gold also reached a new all-time high in euro at 1,749 €/ounce. Within regular trading hours, the price of Xetra-Gold has risen since Thursday last week (as mentioned above, gold hit its record high in US$ last night) from 53.55 €/gram to 56.20 €/gram yesterday (Thursday) afternoon. This morning, Xetra-Gold trades just slightly lower, around 56.00 €/gram.
Both trend and season are currently in favour of gold, but setbacks due to profit taking might be just ahead.
I wish all readers a happy weekend.