Gold prices recover over Easter
Market report Michael Blumenroth – 09.04.2021
Weekly Market Report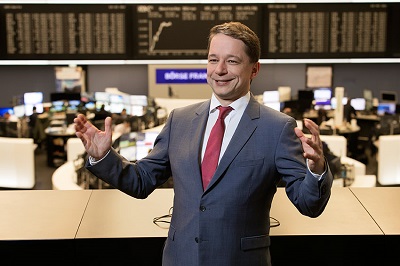 The precious metal was, in fact, never on an Easter break and was traded both on Good Friday (in Asia) and Easter Monday (also in the US).
Admittedly, I would have expected a different market reaction to the economic data published in the US over the Easter holidays. Released on Good Friday, the figures show that the number of new jobs created in the US in March exceeded analysts' expectations. On Easter Monday, a leading indicator of economic development, the ISM Purchasing Managers' Index for the service sector, jumped to its highest level since it was first recorded 27 years ago. This points to a robust economic recovery in the US, and, as was to be expected, led to rising capital market interest rates and a firmer US dollar exchange rate. However, the effect was short lived. Since Easter Monday, yields on US Treasuries are decreasing moderately, as is the US dollar. For the first time, there has thus been a slight countermovement to the past weeks' prevailing trends, and profit-taking may be an important contributing factor.
Gold in US dollars stronger week-on-week
Due to lower yields and the weaker US dollar, the gold price gained traction over the course of the week, initially dropping from 1,715 US$ per ounce on Maundy Thursday morning to 1,710 in the afternoon. Recovery started on the evening of Maundy Thursday, when it rose to 1,730 and remained around this level over the Easter holidays. Following a phase of calm, dropping government bond yields boosted the gold price yesterday, which reached its highest level since 1 March at just below 1,759. With a slightly firmer US dollar this morning, the precious metal is currently trading slightly short of the 1,750 mark.
Similar development for Xetra-Gold
The price of Xetra-Gold also rose. Within regular trading hours (no prices recorded over the Easter holidays), it initially withdrew from 47.10 € per gram on Maundy Thursday to 46.85 on Wednesday afternoon due to the firmer euro exchange rate, but advanced to 47.50 yesterday afternoon. At the opening of trading today, Xetra-Gold will have weakened slightly, trading around 47.30.
The markets are likely to focus on the US Producer Price Index this afternoon and on inflation data from the US on Tuesday. Market observers are waiting to see whether the rather high expectations regarding these figures are confirmed.
I wish all readers a happy weekend.